It's possible to avail long service leave payout on resignation. However, this will depend on the number of years an employee has worked for his/her employer. This is an important topic of consideration under employment law.
Moreover, long services leave payout on resignation also depends on if the reason the employee is resigning is simply to take a new position with a different employer. In this article we will look at long service leave entitlements. We will also look into the meaning of long service leave payout on resignation.
What Are Long Service Leave Entitlement?
To learn about long service leave entitlement and long service payout on resignation, first it is important to understand what these leaves are.
As per the National Employment Standards (NES) listed out by the Fair Work Ombudsman there are 11 minimum entitlements that employees can get. Among these entitlements is the long service leave.
An employee can get long service leave after a long period of working for the same employer i.e. after continuous service or continuous employment. In Australia, the different states and territories have different jurisdictions and therefore different rules, regulations and long service laws.
Moreover whether casual employee and part-time workers accrue long service leave differs from state to state. This leave is generally paid at the employee's ordinary pay rate. It is separate to sick leave.
The long service leave laws can differ from state to state. Based on the state you are from, the following two factors may or may not differ:
how long an employee has to be working to get long service leave
amount of long service leave the employee gets
In most states and territories in Australia, employees are able to receive long serve leave after 10 years' continuous service. However, in the ACT and Victoria, employees can become entitled to long service leave after 7 years' service.
In NSW, for example, Long Service Leave Act (1955) provides leave entitlements to permanent full-time, casual, part-time and seasonal employees. Generally, there are two factors that employees have to meet in order to be entitled to long service leave. These are:
The employee has been employed with the same employer for 10 years or more; and
He/she has been employed with the same employer between 5-10 years.
We will explore this in detail below.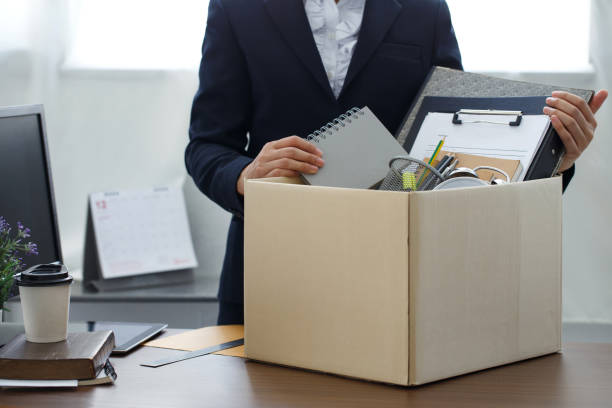 5 – 10 Years of Employment
An employee who has worked for 5-10 years may be eligible to receive a pro-rata share of their leave benefit. But once again, the employee will not receive a long service leave payout on resignation or the pro-rata share (pro rata long service) of their leave benefit if they are leaving the company to work for another company.
Generally, they can get this if it is for a family emergency. When the case is disputed, the court will apply a "validity test." If the court finds the validity test to be in the favour of the employee, he/she will receive the pro-rata share of benefits.
Long Service Leave Payout on Resignation
As mentioned in the first paragraph, whether or not you receive long service leave payout on resignation depends entirely on the duration for which you were employed for by the company, and the reason you are resigning.
Under this, there are some points to keep in mind. In the state of NSW, if you have worked for an employer for at least 5 years but less than 10 years, you can receive pro-rate long service leave or long serve leave payout on resignation if you resign due to incapacity, illness or other personal pressing emergencies involving domestic or family emergencies.
Whereas in NSW, after 10 years, no matter what the reason is for the employment coming to an end, the employee can receive untaken long service leave i.e. long service leave payout on resignation.
When Can Employers Make a Payout?
If an employee meets the requisite number of years of employment and is leaving their employment for one of the reasons below, employers can make a payout. These reasons include:
Dismissal (for reasons that do no include serious misconduct or serious and wilful misconduct)
Resignation (this includes retirement)
Domestic or family necessity and/or other emergency that is permanent
Death of an employee
Job loss due to redundancy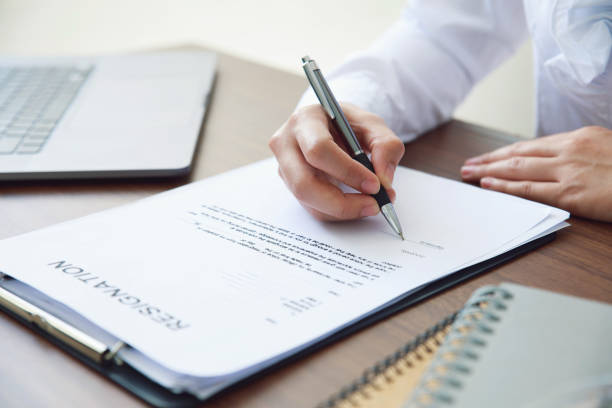 Seek Legal Counsel About Long Service Leave Payout on Resignation
Subjects like long service leave payout on resignation can be tricky and complicated. Whether you are from the building and construction industry, finance industry or any other industry, it is important to know your entitlements if you have any unused long service leave.
Employment law can vary on a case-by-case basis. This is why it is necessary to speak with a professional about your specific circumstance and obtain advice on the same. On the other hand, as an employer you have questions regarding the entitlement based on the employee's base pay rate. This may include:
What are reasonable business grounds to refuse providing early paid long service leave?
Can an employee take an early leave at half pay?
Contact Us
At JB Solicitors, we have a team of lawyers who can help with such employment law questions. If you wish to read other blogs on topics similar to long service leave payout on resignation, check our employment law blog page here. Are you wondering if you have accrued long service leave? In case of any enquiries, do not hesitate to contact our office today.
Speak to our lawyers for more information.