You'll never know when you're going to need a NSW solicitor for traffic offences.
Have you ever wondered what it would be like to have your driver's licence suspended? Or to have to pay a hefty fine for running a red light? If you drive in NSW, Australia, then those are just a few of the consequences you could face for committing a traffic offence. That's where a NSW solicitor comes in.
What are the types of traffic offences in NSW?  This article will discuss these offences. We will also outline reasons why you need to hire a NSW solicitor for traffic offences if you're facing traffic-related issues.
Speeding Offences
Speeding offences are one of the most common traffic violations in New South Wales. According to the NSW Government, serious speeding offences can result in heavy penalties, including licence suspension or disqualification.
In NSW, when there's a speed limit sign, you must not go beyond that limit. If there's no speed sign, you must abide with the default speed limit which is:
50km/h in built-up areas (areas with street lights and buildings next to the road less than 100m apart)
100km/h for all other roads.
Speed limit is also determined by the kind of licence you hold. If you hold a learner and a provisional P1 licence, you must not drive faster than 90 km/h. If you're a provisional P2 and heavy vehicles (over 4.5 tonnes GVM) licence holder, you must not drive beyond 100km/h.
Alcohol and Drug Offences
Alcohol and drug offences can range from minor offences, such as public intoxication, to serious offences, such as drink driving and drug trafficking. There are three kinds of offences under this type:
1. Low range, special or novice drink driving
Novice – a learner or provisional driver with a blood alcohol concentration (BAC) above zero.
Low range – a driver with a blood alcohol level between 0.05 to 0.079.
Special range – a special category driver with a BAC limit over 0.02.
2. Mid range drink driving – A mid range PCA (prescribed concentration of alcohol) offence is when a driver is found to have a BAC above 0.08 and less than 0.15.
3. High range drink driving – A high range PCA offence is when a driver is found to have a BAC above 0.15.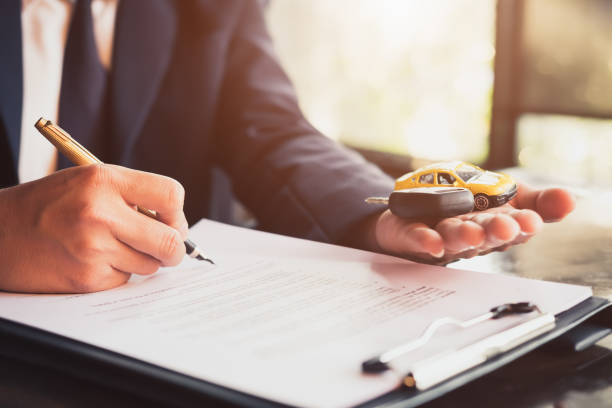 Serious Driving Offences
Serious driving offences cause significant harm to road users and the community. The NSW Government defines serious driving offences as those that involve "knowingly or carelessly driving at a speed which seriously endangers other road users and community members."
Here's a list of serious driving offences:
Negligent driving
Furious and reckless driving
Failing to stop and assist after an accident in NSW
Predatory and menacing driving
Police pursuit offences
Other driving offences causing death or grievous bodily harm
Heavy Vehicle Offences
Heavy vehicles are defined as those with a Gross Vehicle Mass (GVM) or Aggregate Trailer Mass (ATM) of more than 4.5 tonnes. If you speed or overload a heavy vehicle, you face increased fines and demerit points. Some examples of heavy vehicle offences in NSW include:
Failing to comply with mass or dimension limits
Failing to comply with fatigue management regulations
Failing to comply with vehicle standards and maintenance requirements
Penalties for heavy vehicle offences can include fines, demerit points, licence suspension or disqualification, and even imprisonment in some cases. A NSW solicitor can reduce the fines or negotiate the charges against you.
Licence and Registration Offences
If you drive without a valid licence or registration, you face increased fines and demerit points. The Road Transport Act 2013 is the governing law for car licence and registration in NSW.  Some examples of licence and registration offences in NSW include:
Driving without a valid licence
Driving with a disqualified or suspended licence
Driving an unregistered vehicle
Driving an uninsured vehicle
Failing to renew your licence or registration on time
Street racing and other hoon offences
Hoon offences include dangerous and reckless driving behaviour such as high-speed driving, burnouts, and police pursuits. These offences carry severe penalties, including immediate licence suspension, fines, imprisonment, and vehicle impoundment. Some examples of hoon offences in NSW include:
Speed racing (also known as street racing)
Doing burnouts or doughnuts
Drag racing
Driving at dangerous speeds
Being involved in a police pursuit
Minor Traffic and Driving Offences
Minor traffic and driving offences are a common occurrence in New South Wales, with many drivers committing these offences without even realising it. These offences carry penalties such as fines and demerit points, but they are generally less severe than other traffic offences.
Minor traffic and driving offences include the following:
Traffic light and sign offences
Seatbelt offences
Pedestrian crossing offences
Give way offences
Signalling and horn offences
Motorcycle helmet offences
Towing offences
Wheeled devices and toy offences
Vehicle security offences
Overtaking offences
Lane and merging offences
Obstruction offences
If you want to understand more about traffic rules and regulations, talk to a NSW solicitor for traffic offences.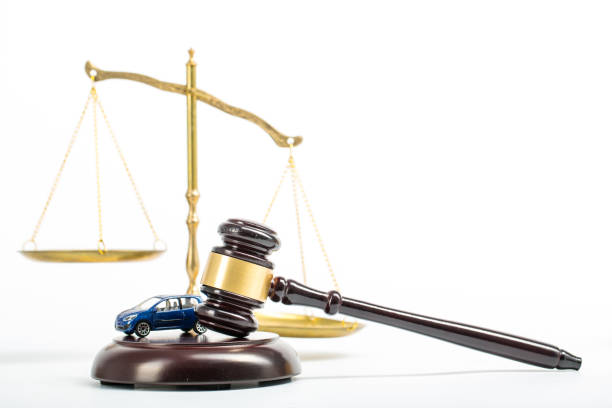 Why Hire a NSW Solicitor at Our Law Firm?
Hiring a NSW solicitor for traffic offences can be beneficial for several reasons. Here are some reasons why you might want to consider hiring a solicitor:
A NSW solicitor who specialises in traffic offences has extensive knowledge and experience in this area of law. They can provide legal advice that is tailored to your specific needs.
A solicitor can help you reduce the penalties associated with traffic offences
A solicitor can also work with accredited specialists that handle traffic offences if needed.
A solicitor can represent you in court or relevant administrative tribunal or NSW Civil and Administrative Tribunal, which can be particularly helpful if you are facing serious charges or if you are not familiar with the legal system. 
Hiring a NSW solicitor can give you peace of mind, knowing that you have someone on your side who is working to protect your interests.
In addition, we not only handle traffic offence law matters, but also a variety of other matters such as:
Criminal law
Commercial law
Immigration law
Property law
Family law
Contact us at JB Solicitors to schedule a consultation.