The Federal Circuit and Family Court of Australia continues to handle numerous parental responsibility cases in Australia. As stated in the Family Law Act 1975, parental responsibility refers to all the obligations, rights, and authority that parents have toward their children. Generally, parents who have a child under 18 have parental responsibility regardless of divorce or separation.
But if parents do separate or divorce, there is a presumption that it is in the child's best interests that parents have equal shared parental responsibility. Parents who have equal shared parental responsibility make amicable decisions on major-long term issues in relation to a child like:
Current and future school arrangements 
Religious and cultural upbringing
Health
Name changes
Living arrangements
Significant changes to child support payments
However, the presumption of equal shared parental responsibility does not always apply to the child's day-to-day decisions such as bedtime and mealtimes. The parent who has sole custody of a child can make these decisions. Parents with child custody have legal custodial rights and responsibilities toward their children. Read on to know more about parental responsibility cases and how they are handled in family law proceedings.
Sole Parental Responsibility or Equal Shared Parental Responsibility?
There are times when a parent may have sole parental responsibility over his/her children. This is if both parents cannot agree on having equal shared parental responsibility over their child. Parents who have sole parental responsibility don't have to consult with the other parent regarding major decisions about their child.
If a parent has been abusive towards the child or has a history of domestic violence, the Court may grant sole parental responsibility to the other parent. However, the non-custodial parent will still have the right to visit, spend time, and maintain contact with the child.
What Does the Family Law Act Say?
Division 2 of the Family Law Act 1975 in Australia contains the guidelines for parental responsibility. The division also addresses how adoption affects parenting where the Court may grant permission to initiate adoption procedures. In terms of parental obligations, an adopted parent is regarded as a part of the person's family. The division also covers legal issues of surrogacy or assisted reproduction.
The Family Law Act also lays out conditions where the child's best interests are met. The first condition is that children should have the right to be protected from physical or psychological harm, child abuse, or neglect. The second condition is that children should have substantial and significant time with important people in their lives such as their:
Parents and/or step-parents
Siblings and/or step-siblings
Grandparents
Uncles and aunts
Unless one parent can prove that he/she is capable of providing these conditions to their child, sole parental responsibility is given to the other parent. For instance, one parent has a history of family violence and received supervised contact with his/her child. However, this person repeated his acts of family violence again resulting in the other parent receiving sole parental responsibility.
Consent Orders
Parents may also make written agreements (consent orders) about parenting arrangements for a child in parental responsibility cases. After filing an application, the family court may approve it. If parents cannot reach agreements on equal shared parental responsibility, they will need to make applications for parenting orders. Parents must comply with parenting orders because it is legally binding. Parenting orders may deal with:
Who the child will live with or spend time with
The time that the child will spend with each parent and with other significant people in the child's life. 
Allocation of sole parental responsibility
How the child will communicate with a parent they don't live with or other significant people
Any other care arrangements for the well-being and development of the child like agreements on child support payments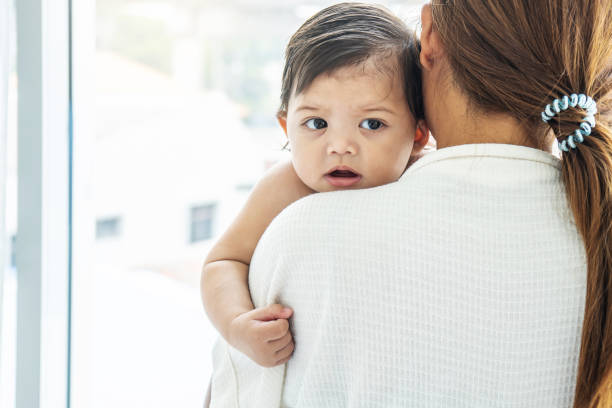 Parental Responsibility Cases: Adoption or Parental Responsibility?
In the case of A v C (2010), the family court decided whether adoption is in the best interests of the child. Mr and Mrs A filed for an adoption order for the child, P. However, the mother opposed this order. There was no input from P's father since the father is unknown in this Australian family law case.
The Adoptive Parents' Parental Capabilities
P had severe kidney damage at birth and Ms C was unable to look after him due to a mental disability. Moreover, P was also diagnosed with Asperger's Syndrome which is a developmental disability. Hence, P was placed under foster care with Mr and Mrs A. Both of the adoptive parents were able to provide P with a loving home and relationship since:
P feels very secure with Mr and Mrs A
Mr and Mrs A's children have accepted P as their brother
P feels very attached to the adoptive parent's children
He receives proper schooling with additional assistance
P has identified himself as part of the family even if he knows that Ms C is his birth mother
There is no evidence or history of family violence nor evidence of physical and psychological harm
Ms C's Opinion
Ms C together with her lawyer continued to defend that they are not satisfied that the adoption order is the best for P. She also cannot accept the possibility that she will just surrender P that easily in this example of parental responsibility cases. Although, Ms C realises that it is in P's best interests that Mr and Mrs A continue to care for him – but not as adoptive parents, but rather as entities with parental responsibility over P.
Final Hearing
Ms Wyles, the social worker in the case, had been working with P, the adoptive parents, and the birth mother for five years. The social worker had extensive experience working with children who have Asperger's, thus qualifying her to work with P. Ms Wyles stated that the adoption is in P's best interests and that Mr and Mrs A should have parental responsibility. She also stated that P:
Wants permanency in his attachment and identity with his family
Doesn't want anyone questioning his identity because of different names on his birth certificates
Doesn't want to feel different from children who are living with their birth families
The courts accepted that P does need these factors in order to grow up properly. However, the court decided that Mr and Mrs A then received an adoption order rather than a responsibility order. This is because one of Asperger's symptoms is developing extreme anxiousness to change or uncertainty. Courts saw that these are reasonable grounds that would upset P to have his identity questioned. For instance, anytime his birth certificate needs to be provided.
Parental Responsibility Cases: Offender Pleading Guilty
In the case of R v Cockburn (2006), the offender, Cockburn, pleaded guilty to failure to provide child care as a person with parental responsibility. The child's birth Mother, Claudia Jones, separated from Matthew Capple in 2003. In 2004, Jones started a de facto relationship with Cockburn in this example of parental responsibility cases.
Jones lived together with her child H and with Cockburn's two children. H's primary carer was Jones and she has equal shared parental responsibility with Cockburn. In 2004, H's birth father submitted complaints to the Department of Community Services (DOCS) about Jones continuing to use illicit substances. DOCS were also informed of the illicit drug use even when Ms Jones was pregnant.
The Offence
H was continuously wetting her bed and Jones punished her by hitting her with a kettle cord across the back of her legs. This was done one day before the offence occurred and Cockburn was aware of the punishment in this example of parental responsibility cases. On June 19 2005, Cockburn and Jones saw that H wet the bed again.
Cockburn then put H in the shower and turned on the water as a punishment. Cockburn unknowingly left the water running without checking if the water was at a safe temperature. In an unfortunate event, the water temperature from the shower continued to rise resulting in H screaming in pain.
Cockburn then took her out of the shower and applied moisturiser on H and used cold towels as well. Jones went to their next-door neighbour and asked for some bandages which she used to wrap the burnt areas of H. The following day, H's eyes began to swell because of the burns and was then rushed to the Wollongong Hospital.
Dr Cox examined H's significant burns on the right parts of her body. The doctor also found bruises on her buttocks and legs which were caused by constant hitting by the kettle cord. H remained in foster care while Jones and Cockburn were under investigation. Both parents were then charged after the investigation.
Previous Family Violence Offences and Conclusion
Cockburn was also previously charged with contravening an apprehended domestic violence order. On August 1 2006, the court also received a report where Cockburn was verbally aggressive and hurting other children during his supervised access visits to his children. Cockburn also had a five-month-old son with Jones in this example of parental responsibility cases.
It was also reported that Cockburn refused to participate in activities that can improve his parenting abilities, anger management, relationship counselling, and urinalysis for a drug test. Cockburn was then sentenced to a total of two years and a non-parole period of twelve months.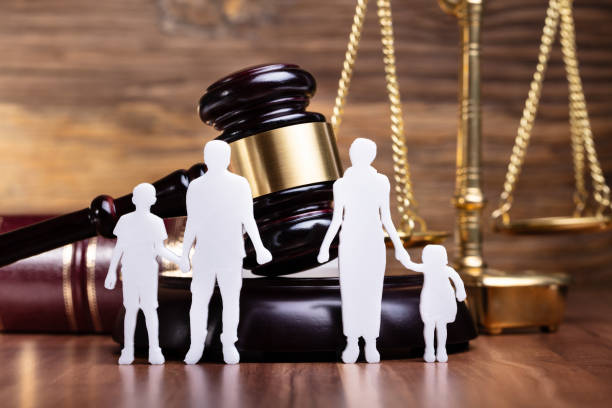 Importance of Seeking Legal Advice
Parental responsibility cases highlight the importance of a parent's ability to look after the child's best interests. In the first case, it was clear that the adoptive parents should receive equal shared parental responsibility due to their demonstration of proper parenting. This then had to be analysed in respect to the child's needs due to his special condition. In the second case, the offender was obviously violent to his children and former partner. Moreover, he also made questionable decisions while disciplining his child.
JB Solicitors continue to help clients who are facing sole parental responsibility cases or equal shared parental responsibility cases with our expert legal advice. Should family law matters escalate, we can ensure that we provide mediation services where an amicable agreement can be reached.
Contact a family lawyer today.