This article will discuss relevant information regarding the types of VicRoads number plates, fees, and replacements for lost, destroyed, or stolen plates.
Every day, millions of people around the world use roads to get to work, school, and other destinations. But for many people, the road is not a safe place. There are many things that can be done to make roads safer.
For example, we can improve road infrastructure by installing speed bumps and calming measures. We can also educate drivers and pedestrians about road safety. And we can invest in new technologies, such as self-driving cars and intelligent transportation systems.
In Victoria, VicRoads is a State Government organisation that oversees the arterial road network, implements road safety measures, and offers registration and licensing services with a focus on the customer's needs.
Moreover, this organisation collaborates with other transportation organisations to meet Victoria's transportation needs and realise the goal outlined in the Transport Integration Act 2010 (the Act), which is to "meet Victorians' aspirations for an integrated and sustainable transport system that contributes to an inclusive, prosperous, and environmentally responsible state."
VicRoads Number Plates
As part of the purpose of the organisation, all registered vehicles, or vehicles operating on club permits, rally permits or 'trade plates' in Victoria must display their VicRoads number plates. This is to ensure that all vehicles running on Victorian roads are identifiable.
Kinds of VicRoads Number Plates
Different rules apply depending on the type of vehicle used.
Custom and special interest plates. You can customise your licence plate by choosing a plate design for your car and/or a number and letter combination. 
A custom licence plate is a licence plate that has been altered or uses a special letter and number combination for which you have the registration number rights. On the other hand, a special interest plate is a plate that represents a special interest group.
General issue number plates. These are the common plates issued to cars and motorcycles.
However, these number plates are not available for motorcycles, trailers or national heavy vehicle plates.
Club permit plates. A club permit plate in Victoria is a special type of number plate that allows members of approved vehicle clubs to drive classic and historic vehicles on the road network. 
Moreover, club permit plates are white with maroon lettering and have a unique prefix that identifies the club that issued the plate. If this plate is lost or destroyed, you can order replacement online and have it mailed to your postal address.
Replacement fee starts from $40.80 AUD.
National heavy vehicle number plates. A National Heavy Vehicle (NHV) plate will be the standard issue plate for large vehicles and large trailers garaged in Victoria as of October 1, 2018.
The new plate will lessen the administrative load on operators by enabling heavy vehicles to keep their national heavy vehicle number plates even if the registered operator moves to another jurisdiction.
Lost, Damaged and Destroyed VicRoads Number Plates
VicRoads require that your registered vehicle must have number plates that are plainly visible from 20 metres away and are displayed on the vehicle. However, you can order new or replacement plates online if your licence plate has been damaged, lost, stolen, or any of these things.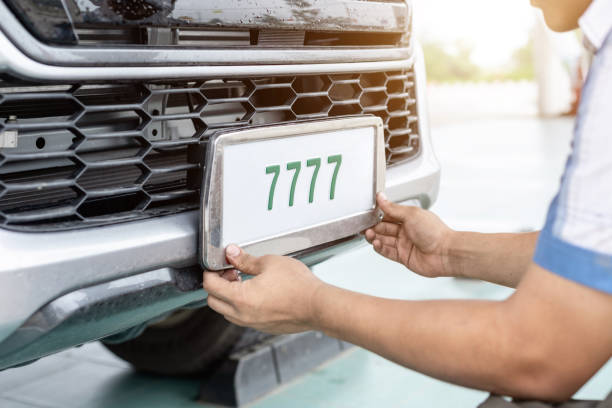 What Should You Do if Your VicRoads Number Plates Are Stolen?
The first thing you need to do is report to the local police that your VicRoads number plate was stolen. Moreover, customers requesting replacements for custom licence plates that have been reported stolen are informed that they may:
be the subject of police inquiries into the usage of licence plates that have been reported as stolen, and
they might be the target of legal actions for parking violations and other traffic infractions involving the unauthorised use of the original plates.
This is the information that you have to gather when you request for a replacement:
full name of the vehicle's registered operator
address of the registered operator
vehicle registration plate number
driver licence number of the registered operator
evidence of your identity (when attending a VicRoads Customer Service Centre).
You can request a replacement through the following mediums:
call VicRoads at 13 11 71 and pay by VISA or MasterCard only
visit VicRoads Customer Service Centre and pay by VISA, MasterCard, cheque, EFTPOS or cash.
A replacement number plate fee starts at $37.70 for the standard size plate. Afterwards, it will be mailed to the address of the vehicle's registered operator 7-10 working days after the order is placed. To know more about the replacement of lost, stolen, or destroyed VicRoads number plates, check out their website for the complete details.
Transferring VicRoads Number Plates
Can you transfer VicRoads number plates? Yes. Except for service or Lions Club plates, you can give the rights to a personalised or specialty licence plate to another person or business.
Furthermore, you can accomplish this by either:
selling your car while it still has its licence plates attached or
by giving the plates to someone else.
The only exception is if you bought your licence plates before March 3, 2000, and you still have an old-style contract with VicRoads. The contract provides that if the rights to these plates are transferred to another party, a transfer fee will be charged except for transfers to:
a vehicle registered in your name
your spouse
your child
your parent, or
a company in which you are a director.
However, the transfer fee will no longer apply if you change to a new style contract at no cost. You can call VicRoads at their hotline number or visit the VicRoads Customer Service Centre.
Another important step is to complete this transfer form to transfer the registration number rights and submit the form to VicRoads within 14 days of your purchase. You can email (vcc@roads.vic.gov.au), mail, or submit the form in person at the nearest service centre.
The mailing address is VicRoads – Registration Processing, PO Box 632, Collins St West, VIC 8007.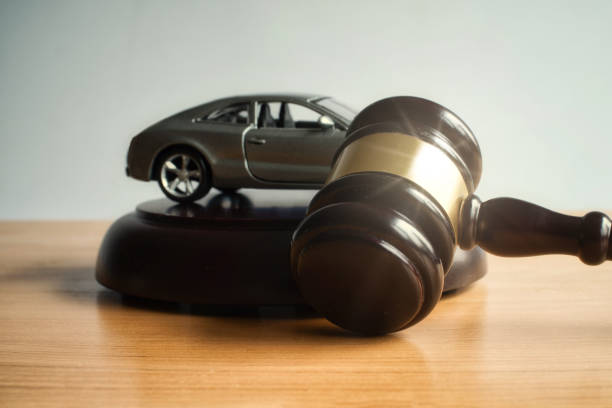 Consult a Traffic Offence Lawyer for Vicroads Number Plates Concerns
If you have a traffic offence charge related to your VicRoads number plates, you should contact a traffic offence lawyer as soon as possible. A lawyer can help you understand the charges against you, your legal options, and how to defend yourself in court best.
Some of the traffic offences that a lawyer can help you with include:
Driving with unregistered number plates or custom plates
Using false or fraudulent number plates
Altering or defacing number plates
Finding out the right way to display number plates
Aiding in number plate theft cases and how to secure it better
Contact our traffic offence lawyers at JB Solicitors by sending an enquiry here.