What is a garden leave and how does it work in employment law matters? This type of leave enables an employee to be paid for the duration of his/her notice period even if they are not at the workplace. Although they have the option of working from a remote location, most of the time they are not asked to work. Here are some advantages of a gardening leave clause:
Protects the employer's best interests in his/her business
Securing confidential company/business information 
Establishes a time limit during which the former employee is prohibited from working for a competitor
Allows both parties to separate in the event that the purpose of the gardening leave is because of a hostile situation
However, the employee must be accessible or reachable throughout the entire period of their leave. In some situations, employers may ask some employees to take a gardening break. Let's use an example. For instance, Company A instructed Employee 1 to take a gardening leave for a specific time frame. 
The reason? Company A is having a meeting regarding confidential information that employee 1 must not know about. Read on to know more. Employee 1's responsibilities can be deemed to have ended at the end of the gardening leave term. Then, Employee 1 should receive his payments after the garden leave. Read on to know more.
What Can Employees Do During the Notice Period?
So, what can employees do while they are on gardening leave? Naturally, it will depend on the specific terms of the employee's contract. If there are gardening leave terms, they should strictly abide by it in order to avoid disputes. Here are some of the common terms that an employment contract may have regarding gardening leaves:
Not conducting work-related duties or attending work;
Observing the provisions of their job contract as it currently stands;
Being accessible to contact or able to return to work within the notice period; and
Not working during the notice period for another employer. However, some employers actually impose a gardening leave on other employees for them to have time to look for another employer. Hence, they should clarify instances like this to avoid further employer-employee disputes. 
Adhere to normal employment conditions that include confidentiality and leave procedures
Common Employment Contract Benefits
An employee on garden leave may attempt to pursue their own personal hobbies during the notice period. However, they should check their work contract to see if they are allowed to take a vacation. If their contract permits a vacation, their employers must not reach out to them if there are problems during the adjustment period. Here are some possible benefits an employee can receive if they are on gardening leave:
Vacation time
Holiday pays
Sick leaves
Healthcare benefits
Commissions from sales that might have accrued during the gardening leave period
Any other relevant benefits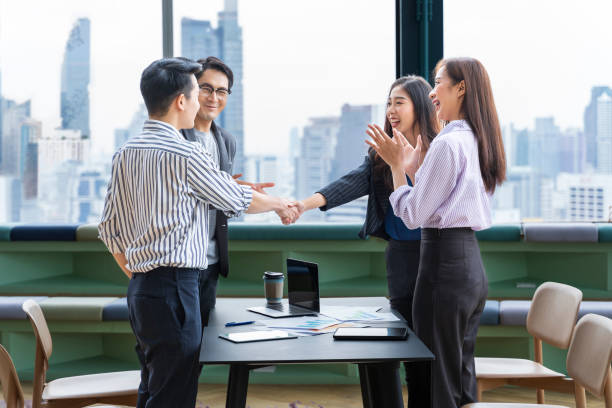 What Should Employers Adhere To?
As mentioned, a garden leave protects the company/business interests of an employer. While employers have the freedom to enforce a post-employment restraint clause, it is more advisable to impose a gardening leave instead. Post-employment restraint clauses within an employment contract prevent former employees from engaging in a range of competitive activities after employment such as:
Setting up a business that offers similar services to the company they used to be with
Working for a direct competitor
Employers may still provide employees with gardening leave with the same perks as if they are still employed. If not, the employee might file a grievance with the Fair Work Commission or sue the employer for unfair dismissal. That's why it's also important for employers to seek legal advice to ensure that a garden leave clause is legally enforceable. 
Garden Leave Case Examples
1. Pty Limited v Stephen Alves (2017)
In the case of Pty Limited v Stephen Alves (2017), the Supreme Court of NSW looked at an employer's right to impose a gardening leave. Mr Alves is an employee of Grace Worldwide and he submitted his notice of resignation to the company. He planned to become the new CEO of one of Grace Worldwide's competitors. Grace Worldwide then instructed Mr Alves to take a three-month gardening leave.
However, Mr Alves claimed that Grace Worldwide had illegally ordered him to take gardening leave and had renounced the job contract. He said that the dismissal rendered any restraint-of-trade clauses in his employment contract null and void. Grace Worldwide then responded that their commitment to Mr Alves only included paying his salary and not giving him a job.
Hence, Grace Worldwide believed that a gardening leave was an implied requirement of the contract. It was discovered that Mr Alves' compensation was unaffected due to the garden leave. The Court also discovered that the contract had an implicit clause allowing Grace Worldwide to put Mr Alves on gardening leave.
2. Actrol Parts Pty Ltd v Coppi (2017)
The case of Actrol Parts Pty Ltd v Coppi (2017) was heard in the Supreme Court of Victoria. Actrol Parts enforced a gardening leave on Mr Coppi (the company's National Sales Manager) for a total of four weeks. After the four-week notice period, Mr Coppi intended to start working for a competitor. Actrol took back the company car and phone that Mr Coppi received as part of his compensation package while he was on garden leave.
Mr Coppi then began working for the rival company in the middle of the notice period. The former employer alleged that Mr Coppi violated their employment contract because he started to work with the competitor during the notice period. Mr Coppi responded that Actrol had violated the terms of the employment contract by removing the business phone and car.
Moreover, the employment contract expired on the second day of Mr Coppi's employment with the competitor. This is because he communicated his acceptance of his former employer's repudiation of the contract of employment.
He claimed that the rejection made him free to begin working before the notice period expired. Mr Coppi may have violated the confidentiality agreement on his employment contract. However, Actrol was not able to prove this. A further hearing is now required on what orders and costs should be made in this case.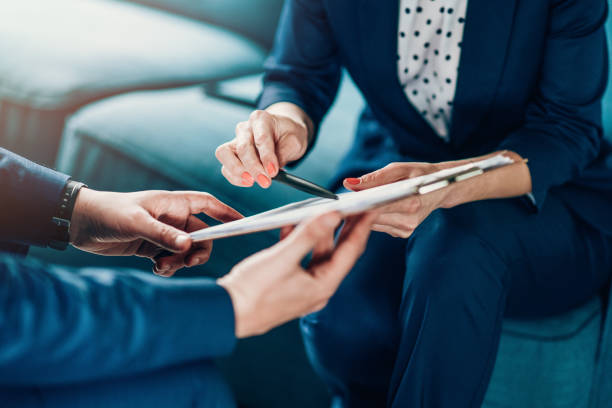 Importance of Seeking Legal Advice
JB Solicitors is experienced in employment law matters including employee poaching, contract disputes, and garden leave disputes. We can help draft employment contracts that contain clear clauses and terms to avoid conflicts with employees.
Our team can also help employees identify issues with their employment contracts, and represent them in court when necessary. 
Contact a lawyer today for all your employment law matters.