Under immigration law, many wish to read up on the topic of 804 visa processing time. Before we check 804 visa processing time, let's also understand what the 804 visa is. The Subclass 804 visa is an Australian aged parent visa subclass that allows the visa holder to stay with their child in Australia permanently.
The applicant can stay in Australia indefinitely. They can have access to benefits like healthcare and medical insurance in the country.
The parent visa subclass 804 is similar to the Subclass 103 parent visa. The child has to be a settled Australian citizen, Australian permanent resident or eligible New Zealand citizen. 804 visa processing time can be around 13-30 years. There can be delays because each new applicant is added to a "queue."
804 Visa Application Eligibility
When reading up on 804 visa processing time, there are also certain specific eligibility requirements that you should be aware of. In order to be eligible for this visa, you have to:
Get a sponsorship from an eligible sponsor who has to be your child. If your child is under 18 years of age, you can get this sponsorship by an eligible relative or community organisation. An eligible child is one who has Australian citizenship, permanent residency or an eligible New Zealand citizen who is usually resident in Australia.
Be old enough to be eligible to receive the age pension in Australia,
Meet necessary health requirements and character requirements,
Pay back all debts that you owe to the Australian government,
Sign the Australian Values Statement,
Meet the Balance of Family Test,
Not have had any previous visa cancelled or refused.
What Is The Balance of Family Test?
In Australia, the balance of family test measures the Parent visa applicant's family links to Australia. This means that the balance of family test is applicable for all Parent visas like the Subclass 804 visa and the Subclass 103 visa. Other types of Parent visas include:
How to know if a parent has met the balance of family test? There are two points to keep in mind to determine whether or not a parent meets the test. A parent meets the test if:
at least half their children or stepchildren are eligible children, or
there are more eligible children than children living in any other single country
For example, if a parent has 2 children, then at least one of them should be an eligible child in Australia who can sponsor their parent for this visa. To check if you pass the test based on the number of children you have, visit the DHA website here.
Applying for Aged Parent Visa
While 804 processing time may be very long, it is still necessary to know the steps to make visa application. What are the steps and processes involved?
Importantly, before you apply for the visa, there are certain documents you should gather. This includes your passport, and complete verification of passport as well. It is necessary to go through the eligibility criteria. Also note that the cost of applying for the Aged Parent Visa is over $6000.
Moreover, you have to complete a character requirements test to ensure you are able to obtain the visa. As mentioned above, you have to check if you would pass the balance of family test. You must also ensure that if there is any child under the age of 18, this application must be in their best interests. If it does not serve the best interests of any child under 18 years, the DHA will not grant the visa.
804 Visa Processing Time and Delays
The government does not place a cap on the number of 804 visas it issues each year. But, there are a huge number of visa applications and therefore there is a backlog. Due to this, 804 visa processing time is said to be 30 years. There are many other alternative to parent visas, however they may have different requirements, eligibility criteria, and costs involved.
If there are any missing documents or gaps in information, it can lead to further delays. Therefore, if you are serious about this visa, you must ensure you make your application thoroughly. More importantly, parties who are concerned about the 804 visa processing time should speak with immigration lawyers who can provide advice on alternative options.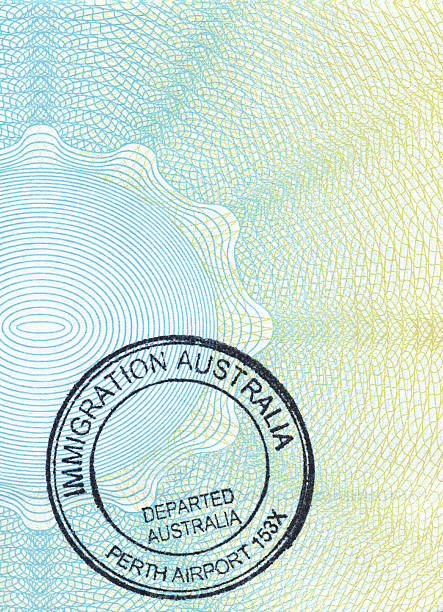 Seek Advice From Immigration Lawyers
At JB Solicitors, our team of lawyers have a wealth of experience in dealing with a variety of matters under immigration law. Our team has helped many clients with a whole range of visas including temporary, skilled worker, permanent visa and short-term visas.
It can be a hassle to arrange all documents and information by yourself. You may not always be aware of what's required. Therefore, it is necessary to speak with experienced lawyers who will help you out every step of the way.
If you wish to read more articles under immigration law, check our blog page. For instance, to read about bridging visa, click here.
For any enquiries or questions on Australian citizens, permanent residents, and their family members, do not hesitate to contact our team of lawyers today.