Australian family lawyers Sydney are lawyers who specialise in family law. Family law in Australia is governed by the Family Law Act 1975, which covers a wide range of issues related to family relationships, including the following:
1. Divorce. A divorce lawyer can help clients with the legal issues and process of getting a divorce, including negotiating a separation agreement, dividing assets, and determining child custody and visitation.
2. Child custody. Family lawyers can help clients with issues related to child custody, such as determining the amount of time each parent will spend with the children, making decisions about the children's education and health care, and enforcing child support orders.
3. Adoption. Family solicitors can help clients with the legal process of adopting a child, including completing the necessary paperwork, filing the adoption petition with the family law court, and representing the client at the adoption hearing.
4. Domestic violence. Lawyers who are experts in family law can help clients who are victims of domestic violence obtain restraining orders, file for divorce, and seek child support and alimony.
5. Binding financial agreements. Family lawyers can help couples negotiate and draft prenuptial agreements, which are legal contracts that outline each partner's financial rights and responsibilities in the event of a divorce.
Other Relevant Family Law Matters
1. Cohabitation agreements. A cohabitation agreement is a type of agreement between two partners who want to live together. This agreement applies to married couples or couples in a de facto relationship.
2. De facto relationships. Sydney family lawyers can help clients who are in de facto relationships (i.e., unmarried couples who live together) with issues related to property settlement, child custody, and financial support.
3. Superannuation agreements. These agreements deal with the superannuation interests of either or both of the married couples to the agreement as if those interests were property. Australian family lawyers Sydney can aid in making a binding financial agreement to protect clients with huge superannuation funds.
4. International maintenance orders and agreements. These orders and agreements ensure that family members receive the financial support they need, regardless of their location.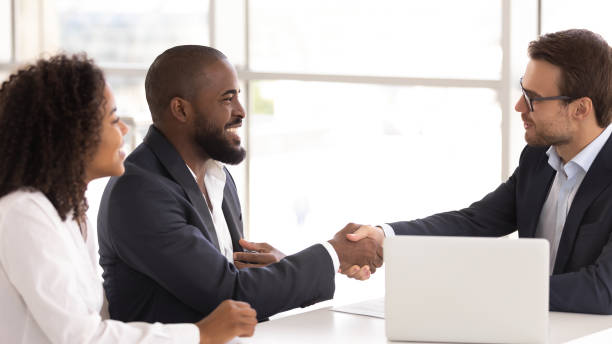 9 Best Qualities of Australian Family Lawyers Sydney
Family law is complex and emotional; finding the right lawyer can make all the difference. When going through a divorce, child custody dispute, or other family law matters, you need someone who can help you understand your rights and options and who will fight for your best interests.
1. Experienced in Family Law.
Experienced Australian family lawyers Sydney have worked in the industry for a considerable time. These lawyers are conversant with the intricacies of Australian family law and have experience working with a diverse range of situations. A family lawyer's experience and proven track record is what sets them apart from other lawyers and family law specialists.
2. Expert Knowledge.
Expert Australian family lawyers Sydney have a comprehensive knowledge of the local legal system and family law services. They know about the most recent amendments to the law and can provide guidance regarding your legal alternatives and rights.
3. Excellent Communication Skills.
The best Australian family lawyers Sydney are excellent communicators. They can explain complex family law matters in a way that you can understand. Moreover, they are also a good listener and answer your concerns.
4. Compassion
Australian family lawyers Sydney are sympathetic and understanding. They have an awareness of the fact that family law issues can be emotionally taxing, and they can offer support and direction to their clients.
5. Objectivity
A family lawyer should be objective. They should represent their clients' interests fairly and impartially, even if they disagree with the client's position. This can be difficult, especially in cases where the client is emotionally invested in the outcome.
6. Professionalism
Professionalism is an essential quality for lawyers to have. It means they can conduct themselves in a way appropriate to their profession. This includes being honest, trustworthy, and ethical.
7. Creative Approaches
Competent Australian family lawyers Sydney should use creative thinking to devise a workable solution for the problem in your family. Moreover, a creative solicitor approaches the situation differently, avoiding usual pitfalls and coming up with solutions.
8. Diligence
The attorney is required to make every effort to gather and evaluate the relevant facts of the case, do legal research, and create a plan of action for defending the client. Because it ensures that clients obtain knowledgeable legal representation, the responsibility of diligence is crucial. Additionally, it contributes to the effectiveness and fairness of the legal system.
9. Strategic and Organised.
Every client is unique, and everyone has different demands. As a result, no two clients should experience the same procedures. Any business that follows a set of procedures that must be followed for every client creates many pointless and expensive billable events that the client must pay for. Moreover, each client's unique plan is developed to reduce costs and avoid needless billable time.
Questions You Should Ask Australian Family Lawyers Sydney
It is important to feel comfortable with your family lawyer and to have a good rapport with them. You should be able to ask them any questions and feel confident that they represent your best interests. To get a head start, here are some questions you may ask during your first meeting with your family lawyer:
What is your experience in family law?
What are your fees?
How do you communicate with your clients?
What is your approach to litigation?
What are your thoughts on my case?
What are my options?
What are the chances of success?
What are the risks involved?
What is the timeline for my case?
What are the costs involved?
What are my responsibilities as a client?
What sets you apart from other specialist family lawyers?
Can you represent me in the family court if mediation and arbitration fails?
By asking these questions, you can ensure that your family lawyer understands your case and that they work in your best interests. You can also ensure you are aware of your options and make informed decisions.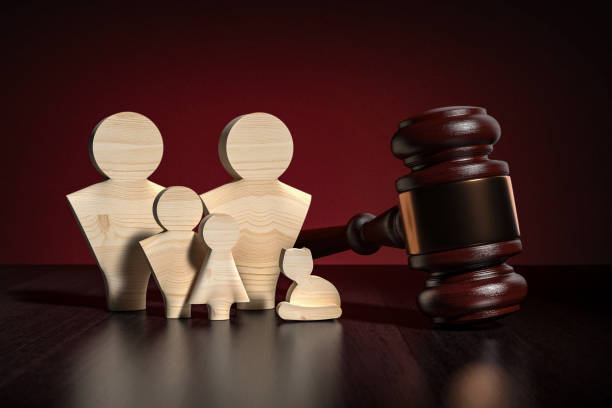 Choose Your Family Lawyer Wisely For Your Family Law Matter
Are you facing a legal challenge? Don't go through it alone! Our team of Australian family lawyers Sydney can help you navigate the legal system and provide the best quality legal advice
Finding the right family lawyer can be a daunting task, but it is crucial to take the time to find someone who is right for you. By asking the right questions and being prepared, you can find an experienced family lawyer to help you get the best possible outcome for your case.
JB Solicitors is committed to providing our clients with the best possible legal representation. We are compassionate, understanding, and dedicated to representing our clients. We can also provide the right family dispute resolution methods that are tailored to your needs and interests.
Contact our family and divorce law firm today for a consultation. Our family law team will be happy to answer your questions and discuss your legal issues.