Buying a house in NSW can be equal parts exciting and daunting. As a home buyer, you may be wondering about things like home loan, and the process of purchasing property. In this article, we will go over some of the steps of buying a house in NSW to help home buyers or potential buyers. From a property law and conveyancing perspective, there are many points you must take into consideration when buying a house in NSW.
Purchasing a property or buying a house in NSW is generally more expensive as compared to other states in Australia. Being the most populous state, demand in the property market or local market also remains high, and so property purchase price is high. Moreover, it is also an attractive state for many migrants who move from different parts of the world to settle here.
Purchasing a property requires thorough planning, research and commitment of time and energy. For these reasons, it is important to also employ the services of an experienced conveyancer and property lawyer. A property lawyer is especially beneficial during the process as many parties are not aware of their legal rights as a purchaser.
Because it is an expensive affair, it is always safer to have the legal support of a professional so as to avoid any complications.
Ways of Buying a House in NSW
There are multiple ways through which someone can secure a house or property in NSW. While some may prefer attending auctions for property purchases, others may prefer off the plan property purchases. In this section, we will explore some of the ways in which one can purchase property.
1. Buying by Tender
When you purchase a house or property by tender, you submit a single offer to the vendor. You may choose to add a 5 or 10 percent deposit, and you have to check whether the vendor will accept or reject the offer.
2. Buying Off the Plan
Off the plan property purchases includes making payments for something that is yet to be built. You are able to view the developer's plans and designs, but there is no physical structure to inspect.
Because of this some people remain uncertain about this type of purchasing as the end result can be vastly different from the developer's design that you first saw. To encourage the sale, developer's may offer better prices to parties which makes it an attractive option for some people. Off the plan properties include townhouses, apartments and houses and lands.
3. Buying at Auction
A licensed auctioneer can conduct a public sale in the form of an auction. Auctions are governed by very strict rules. Parties who attend these auctions make bids to secure the property. Generally the highest bidder passes the reserve price (the minimum price).
The highest bidder will then sign the contract for the property then and there.
4. Private Treaty Sale
Generally vendors set a price at which they would like to sell their property. They generally complete property valuation and set up a price according to what was stated there. A standard residential property transaction is Private Treaty Sales. Vendors have agents who would negotiate with prospective buyers on their behalf.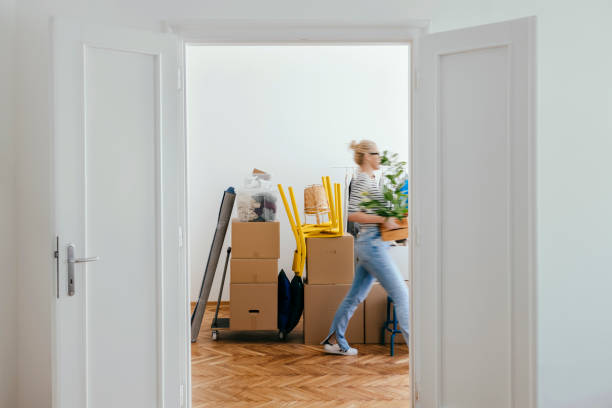 Steps to Buying a House in NSW
In this section, we will go over the key steps in the buying process. As you may have guessed, arranging legal support is one of the crucial steps. But firstly, you have to arrange and organise your finances.
Financing
As a first step, it is important for you to organise your finances before you can purchase a home in NSW. You may also contact some banking institutions to assess your options in case you may need to take a loan. You must calculate your overall expenses and make a chart to help you with your financing.
Booking Inspections
An obvious step before buying a house in NSW is searching for properties that you like and booking inspections so you are able to check the property. When you search for a house, there are many factors to consider such as the location of property, the number of bedrooms in the property etc.
Submit an Offer for the Property
Once you like any property after inspection, it is your responsibility to submit a reasonable offer to the vendor. When making the offer, you can also ask the agent to provide you with a sale of contract for the property.
Your solicitor can then go over the contract of sale and check if there are any major issues or things missing that could potentially be a problem in the future. If all is in order, you can proceed with making an offer for the property. Since the vendor will get multiple offers,
Organising Legal Support
It is necessary that you organise legal support for your conveyancing matters. There are important tasks that property lawyers and conveyancers perform. This includes:
Reviewing and assessing the sale contract
Preparing the mortgage agreement
Exchanging the sale contract with vendor's lawyer or other legal representative
Arranging change of title
Arranging payments including deposit payments and stamp duty payments
Reviewing any payments owing on the property
Representing you during settlement
Negotiating Contracts
The process of buying a house in NSW is legally completed when the vendor and purchaser exchange contracts. The purchaser and the vendor will have a copy of the sale of contract. Moreover, they have to sign the copy.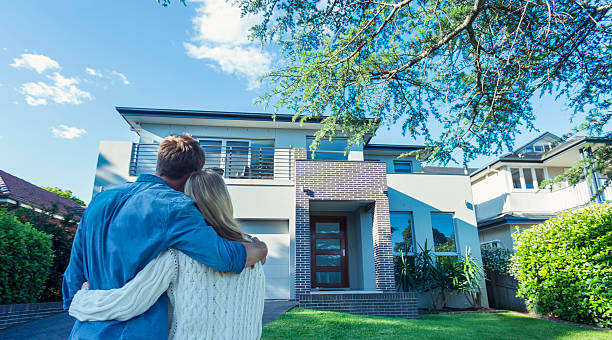 Property Lawyers Sydney
The entire process is not only overwhelming, but it can also be lengthy because it consists of multiple steps that need to be completed. For these reasons, it is essential to get in touch with property lawyers who can speak with your real estate agent and mortgage broker and provide you with legal protection if required.
Your property lawyer can also help with pre-settlement inspections where they can ask for building and pest inspection or building and pest report. Your lawyer can help you through every step of this complicated process. If you are a first-time property buyer, you should get in touch with a solicitor who can advise you on the steps to take to start this journey.
Our firm JB Solicitors also offers fixed-fee prices as part of our legal fees for many of our property law services. We value transparency and understand the importance of keeping our clients updated about the legal costs and fees involved.
Speak to our friendly and experienced lawyers today. For more information on buying a house in NSW, or land tax, contact our team of leading conveyancers and property lawyers Sydney.