According to World Population Review's site for divorce rates, Sri Lanka is the country with lowest divorce rate with 0.15 annual divorces per 1000 people between 2017-2020. Indeed, people marry for love, stability, social status, religious fulfilment, or the desire to build families. However, not all marriages have happy endings. People may have various reasons for legally terminating their marriage such as:
Lack of commitment to a family life
Infidelity
Incompatibility
Communication problems
Unwillingness to compromise
Financial Constraints
Substance abuse
Domestic violence or domestic abuse
Conflicts in parenting matters
Disputes with different family members
Difference in family values
Forcing family values
Arranged marriages that they did not want in the first place
There are also other factors that affect a crude divorce rate like a person's individual life experience, upbringing, education, employment, and which age they marry. When talking about Sri Lanka – the country with lowest divorce rate – it's also important to know their culture. Read on to know more about the country with lowest divorce rate. 
Country With Lowest Divorce Rate: Sri Lanka's Divorce Laws
Divorce in Sri Lanka is almost entirely fault-based. Their Civil Code states that a husband or wife may file for divorce two years after a judicial separation decree or after seven years of separation. However, these provisions are not always consistently applied. This is because there is pressure to reform the law and move away from the requirement that one party proves the fault of the other.
Grounds For Divorce in Sri Lanka
1. Adultery
Adultery is voluntary sexual intercourse between a married person and a person who is not his/her spouse. It can be understandably difficult for a person to discover that their partner is committing adultery. It is also natural to blame the person with whom the partner had the affair.
Regardless, it is common practice and strongly recommended that the third party not be named in the divorce petition. This is if the petitioner believes the respondent is likely to defend the proceedings. When it is necessary to name the person with whom the respondent is accused of adultery, that person is referred to as the co-respondent.
2. Malicious Desertion/Abandonment
This happens when a spouse leaves the other without consent or just cause. Malicious desertion is classified as either direct or constructive. Direct malicious desertion occurs when a deserting spouse abandons the marital home. On the other hand, constructive malicious desertion occurs when the innocent spouse is forced to leave the home permanently due to the faults of the other spouse.
3. Impotence at the Time of Marriage
This is when one spouse suffers from incurable impotency at the time of the marriage and is unable to have successful sexual intercourse with the other spouse. Impotence at the time of marriage is still grounds for divorce after the marriage.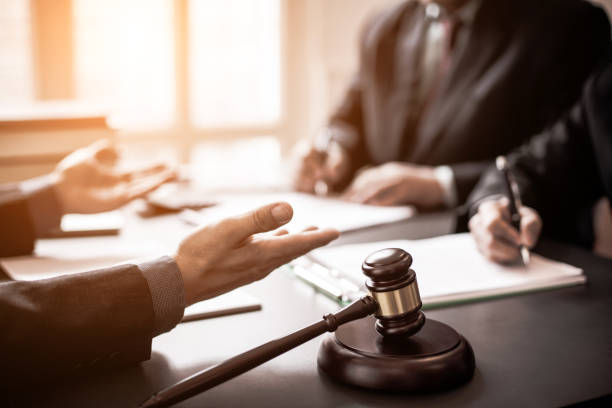 What Are The Other Countries With the Lowest Divorce Rates Worldwide?
According to World Population Review, Guatemala and Vietnam tie as the second country with the lowest global divorce rate in the world. Both countries have 0.20 annual divorces per 1000 people per year. Low divorce rates do not necessarily imply that the citizens of a country have happy, thriving marriages.
In some countries with a low divorce rate, some people may still find it hard to obtain marriages or some spouses fear for their safety if they leave a marriage. Another reason for crude divorce rates is some people may lack the financial means or societal opportunity to support their family on their own if ever they get a divorce. Moreover, in many traditional societies, there is a lot of stigma associated with legal divorce.
Australian Divorce Laws
The Family Law Act of 1975 established the principle of "no-fault divorce." The only grounds for divorce is the irreversible breakdown of marriage, as evidenced by a twelve-month separation immediately preceding the filing of an application for divorce. In other words, a court does not consider why the marriage ended, but only whether:
The marriage has been broken down for at least 12 months.
There is no reasonable chance that the parties will reconcile
Australia's Marriage and Divorce Statistics
In early 2021, the Australian Bureau of Statistics (ABS) released the latest data on Australia's crude marriage rate and divorce rates. In 2020, there were marriage rates of 78,989, a 30.6% decrease from 2019. The government had to impose restrictions due to COVID-19 which affected divorce rates., For example, social distancing, size limits on gatherings (including weddings), and travel resulted in the largest annual marriage decrease that the ABS reported.
According to the ABS, divorces are generally granted only after a period of separation of 12 months or more. As a result, any marriage breakdowns during the COVID-19 pandemic may not immediately reflect changes in the divorce rate. Here are some latest data from the ABS involving divorce when comparing it with the country with the lowest divorce rate:
In 2020, 49,510 divorce orders were granted in Australia, a 1.9% increase from 2019. (48,582).
The crude divorce rate remained unchanged from the previous year, at 1.9 divorces per 1,000 people.
The median age for divorce has risen over time, paralleling the rise in the median age at marriage.
The median age for divorce in 2020 is 45.6 years for males (compared with 41.4 years in 2000) and 42.8 years for females (compared with 38.6 years in 2000).
Over time, the median duration of marriage to separation and divorce has remained relatively stable.
The average marriage rates last:
8.4 years, compared to 8.2 years in 2000.
12.1 years, compared to 11.6 years in 2000.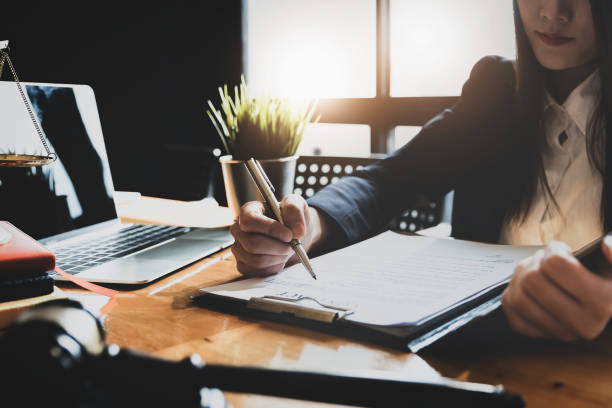 Seeking Legal Advice About Divorce and Divorce Rates
This article has talked about the country with the lowest divorce rate in 2022 which is Sri Lanka. Divorce takes a toll on a person's emotions, finances, property, and parenting time with children. Moreover, divorce may also cause family disputes regarding inheritances from Wills and property settlements or splitting assets.
Our family lawyers at JB Solicitors have the knowledge of dealing with the entire divorce process. From determining the eligibility for divorce to splitting assets and property, we ensure that the process is done fairly and smoothly. We also have mediation and arbitration services if couples want to reach an amicable solution to their parenting and financial matters during or after divorce.
Contact a family lawyer today to know more about Australian laws, or check out our blog page to read more articles like 'country with lowest divorce rate' and countries with high divorce rates