Family cases in the news highlight trending, relevant and most recent updates about family law. This field of law outlines and safeguards family members' rights and obligations in various circumstances. Without the family law legislation, divorce, separation, financial agreements, and parenting could go out of hand. Hence, the then Prime Minister Gough Whitlam led the enactment of the Family Law Act 1975 which covers how:
To handle parenting matters and children
Divorced and separated couples divide property and assets
To deal with family issues
Financial agreements are dealt with
To deal with other relevant matters in family law
There are many different establishments that are relevant in family law. This includes the Federal Circuit and Family Court of Australia, High Court, the Australian Taxation Office, Services Australia, Australian Law Reform Commission, Law Council and the Centrelink Office. In Western Australia, there is a separate Family Court. For more information, see here.
How Can the Federal Circuit, Family Court and Lawyers Help?
The Federal Circuit Court and Family Court of Australia handle different family law proceedings. The Family Law Act rules apply directly to these proceedings and help in settling or reaching a resolution to a family law case. Couples tend to divorce or separate if they have relationship breakdowns. If this is the case, people should seek help from the Family Court of Australia. 
The Federal Circuit Court may draft specific court orders that can serve as a resolution to a family court case. For instance, the family court may draft court orders where a person can receive an apprehended domestic violence order (ADVO). This order restricts a perpetrator from going near a protected person. However, people should first seek legal counsel from a lawyer before going to family courts.
Family Lawyers
Meanwhile, lawyers have the ability to provide legal advice to distressed clients who are facing serious family court cases. They can simplify family laws for their clients and make court arrangements when necessary. A lawyer can also help with necessary court forms and file necessary fees that a person needs in order to file a case. 
Lawyers also work closely with the Federal Circuit and Family Court of Australia and ensure that the family court is up to date with all matters. They are also well-aware about family law cases in the news. In court hearings, courts also do their best to solve a case together through proper court proceedings. Parties who lose in a court hearing may pay the legal costs of opposing parties.
Some family law cases are highlighted in the news to help the public understand the matter, especially if it affects the junta in anyway. The recent family law cases in the news that we'll feature are related to the usage of police-worn body camera footage, immigration detention of indigenous people, a childcare worker struggling to provide for her child, and domestic abuse leaves. 
How Police-Worn Body Cameras Can Help
Body-worn cameras can help officers manage their tasks as they are now the new norm in law enforcement and the family law system. These cameras allow officers to access, review, explain, and present evidence they would not otherwise have as a teaching and investigation tool.
Moreover, if this is approved, family courts may have an easier time in assessing family violence cases. Judges can easily request information from the police and reach a resolution that can benefit parties. Australian families will also have peace of mind knowing that there is credible evidence presented to a court.
Body-worn cameras can also help with departmental training and policy review. Read one of our highlighted family cases in the news regarding police-worn body cameras below. 
Queensland Police Service's Pilot Project
In Gold Coast and Ipswich, domestic violence survivors will host a pilot project with the Queensland Police Service. The modifications are intended to prevent a victim from reliving the trauma they went through and to recount specific details of incidents to the police. Furthermore, the changes will prevent perpetrators from intimidating or convincing a families to withdraw their complaints. The Queensland Police Service will then evaluate the 12-month trial of the pilot project and are hopeful about implementing video-recorded statements statewide. Read the full story here and watch an example of body-worn camera footage.
Australia's Indigenous People's Rights
Daniel Gibuma is an indigenous man who was released from immigration detention in 2020. He is a native title holder in Boigu Island in Torres Strait and has resided in Australia since he was six. The reason for his immigration detention is because of his common assault charge. Daniel is allowed to stay in Australia but has no means of earning income.
Why? He is not an Australian citizen as he was born in Papua New Guinea and his citizenship is causing a lot of problems. He continues to rely on his children for financial support, which he feels guilty about as a parent. However, a spokesperson for the Department of Home Affairs said that the government is assessing this situation.
Senator Lidia Thorpe also stated that Aboriginal men should have the right to work, pay taxes, and travel freely. She further emphasised that some indigenous people could not travel to bury their loved ones who had passed away abroad. Click here to read the full story of this recent case among family cases in the news.
Family Cases in the News: Childcare Workers Strike
A childcare centre's main goal is to give parents peace of mind knowing their child is safe while they are at work. They either provide full-time or part-time child care and are generally located near schools, shopping centres or office blocks. Children of various ages can attend each centre in large numbers. While this is good news for parents, childcare workers are now facing financial constraints. 
Amanda Lippasaar is an entry-level childcare employee who only earns $21.85 per hour and is struggling to make ends meet. With the rise of Australia's cost-of-living Amanda is also struggling to support her children as a parent. With her financial struggles on the rise, Amanda stated that she can't even afford to buy her children new shoes.
Amanda, along with other staff, planned a walk off on September 7, 2022, that resulted in about 1,000 centres halting their operations. The United Workers Union (UWU) which is leading the shutdown of childcare centres wants improvement in terms of salary and conditions. So, the federal government has stated that they plan to have legislation that allows workers to negotiate their salary and conditions. Click here to read the full story of this example of family cases in the news.
Can A Person Have Leaves Due To Family Violence (FV)?
FV has greatly increased during the COVID-19 pandemic and has adverse effects on a victim and their family members. In other family law cases in the news, the Australian Council of Trade Unions sought to provide a victim with 10 days of paid FV leave per year.
The Fair Work Commission (FWC) rejected this claim but later expressed a preliminary view of this claim in July 2017. In May 2022, the FWC concluded their review of the claim and included consideration of how to vary modern awards to pave the way for FV leaves. Here are their findings during their review.
Domestic abuse disproportionately affects the female group
One in four women experience at least one incident of domestic abuse
In Aus, an intimate partner kills a woman once every 10 days on average
Domestic abuse cases in the family court greatly increased during the COVID-19 pandemic
Females who experience domestic abuse have more:
Disrupted work history
Lower personal income
Frequent job changes
Chances to opt for more casual or part-time jobs compared to women who have not experienced domestic abuse.
Employment helps women avoid violent relationships since employment provides financial security, independence, social networks, and increased self-esteem
DV costs employers up to an estimated $2 billion a year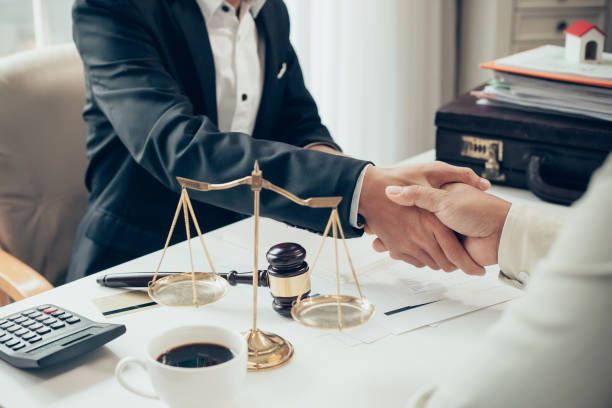 Importance of Seeking Legal Advice From JB Solicitors
These are some of the latest cases in Australia. These victims struggle to get what is just and will continue to fight for what they deserve. JB Solicitors' family lawyers also have the knowledge and capacity to uphold justice with our professional law advice. Our services cover various issues in family law to help clients reach an outcome that will cater to their needs and interests. This includes representing our clients in the family court. 
Contact a family lawyer today.