A financial resource is a key asset in property settlement procedures during divorce and separation. Property settlement is the legal process of dividing assets and finances between divorcing and separating couples. This process enables them to get what is rightfully theirs so they may split up amicably.
The Federal Circuit Court and Family Court of Australia will always ensure that property settlement is just and equitable. However, they will only hear property settlement cases as a last resort. Disputed couples should actually opt for out-of-court procedures like mediation to settle their property legal matters. Property settlement usually includes items that have monetary value such as:
Savings
Bank accounts
The family/marital home
Investments
Superannuation
Motor vehicles
Interests and stocks
Any financial resource or resources
The items listed above are just a general list and may change according to a couple's circumstances. Some couples may have agreements beforehand such as a binding financial agreement (BFA). This agreement enables couples to list down what they own and secure it in case of a relationship breakdown. However, other couples may not opt for this agreement which may lead to property settlement disputes.
Property vs Financial Resources
The Family Law Act 1975 contains provisions for property settlement but not for monetary resources. While both of these sound similar, there are considerable differences to take into account. Property can be distributed between the parties through property settlement, but monetary resources cannot. Below is a table that differentiates property from a monetary resource.
Property
Financial Resources
Section 4 of the Family Law Act defines property, in relation to marriage as something "to which those parties are, or that party is, as the case may be, entitled, whether in possession or reversion".
Examples of property may include:

1. The family home
2. Real estate
3. Jewellery
4. Vehicles 
5. Trust assets

The following do not constitute property:

1. Personal business goodwill
2. Non-transferable licenses, rights or interests
3. Pending claims for damages for personal injury
4. Capacity to borrow money
5. Expectations of an individual to receive an inheritance

Note:  Inheritance would still be considered a monetary resource available to the party who received the inheritance. Post-separation inheritance may also be classified as a monetary resource.
A financial resource is not defined in the Act, unlike property. A monetary resource is a broad concept and is not included in a property. Basically, this type of resource is used to generate income for an individual. It is also a defining factor that offers future financial benefits to one party. This may include:

1. Future pension entitlement
2. The capacity of an individual to borrow money
3. Loan agreements
4. Inheritances
5. A beneficiary's interest in a discretionary trust
It is important for couples to seek legal advice from a lawyer during property settlement, especially if there are no BFAs in place. Family lawyers can aid with classifying items that are property or monetary resources to prevent legal disputes between couples. Moreover, family lawyers may also aid in spousal maintenance proceedings when necessary.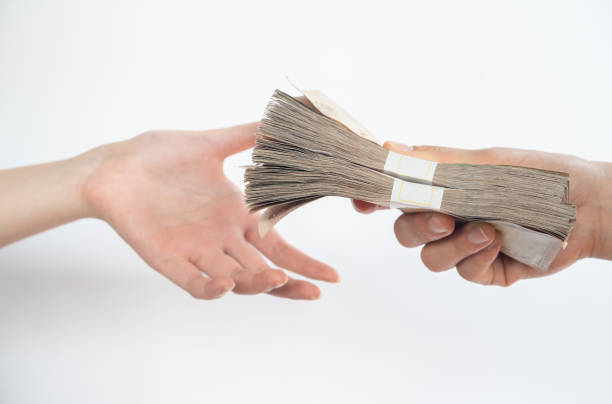 Spousal Maintenance
Monetary resources play a big role in spousal maintenance proceedings. Spousal maintenance is a type of responsibility of higher-earning spouses to support their lower-earning ex-spouses. Australian law mandates this responsibility in order to help lower-earning spouses to have a reasonable standard of living. However, the lower-earning spouses must prove that they:
Don't have the financial resource to provide for themselves
Have mental and physical disabilities that prevent them from securing employment
Don't have family members or other spouses to depend on for financial support
Case Example About Financial Resource
In the case of Hall v Hall [2016], a judge lodged an interim spousal maintenance order for Mr Hall and Ms Hall. Both parties were married in 2001 and separated in 2013. They also had 2 children. The spousal maintenance order stated that Mr Hall should provide an amount of $10833 per month. According to Ms Hall's financial statement, she owned two luxury automobiles with interest in her late father's estate. 
The wife did not have a copy of her father's Will and was unaware of the details of his estate when the order was issued. The primary Judge was convinced of the wife's need for spousal support and the husband's ability to pay. However, following the interim order, Ms Hall's interest in the estate was revealed and it was quite substantial.
The Will of Ms Hall's father affirmed a "wish" that the wife receives a lump sum payment of $16,500,000. This huge financial resource came from a group of companies in which the late father held shares. Moreover, this payment was bequeathed to the wife's brothers on the first occurrence of a number of specified events. One of these events was the divorce of Ms Hall with her husband.
The Husband's Appeal
Mr Hall filed an appeal to set aside the primary judge's spousal maintenance order because his wife will receive the lump sum payment of $16,500,000. However, Ms Hall filed an affidavit stating that she had recently spoken with one of her brothers. This brother explained the contents of their late father's Will. The wife stated that she:
Was unaware of the contents of the Will prior to the case
Had received no income or payment from the estate of her late father
Argued that the gift/financial resource was voluntary and not legally binding on the estate
The husband's request to dismiss the original maintenance order was denied. He then filed an application for leave to appeal to the Full Court of the Family Court of Australia. Ms Hall's brother testified that neither the annual payment of $150,000 nor the payment of $16,500,000 had to be made to the wife. The Full Court determined that the primary judge erred in two grounds:
Failure of process – Mr Hall had not raised Ms Hall's ability to request payment from her brothers.
An error of substantive reasoning – The evidence did not support the conclusion that the voluntary annual payment would have been made to Ms Hall if she had requested it. Even if the voluntary payment had been made to Ms Hall if she had requested it, that fact could not be used to conclude that she could support herself adequately.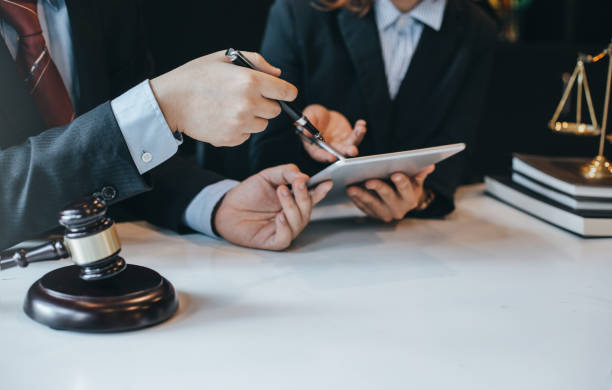 Importance of Seeking Legal Advice
A lot of couples may end up escalating their matter to court due to property settlement disputes. This will result in more financial losses as court proceedings are expensive and time-consuming. On the other hand, our family lawyers at JB Solicitors offer cost-effective dispute resolution services.
Our team of lawyers can aid in mediation and arbitration services for couples who are going through difficult property settlements. Reach out to us today for more information about financial resources and property.