People who are going through legal family matters may think to themselves "my family lawyers should be one of the best in Australia in providing family law services". Indeed, this is true! No client would want an incompetent family lawyer who will handle their family law matter and end up with unfavourable results. Instead, they would want a family lawyer who has:
Success and has proven it through reviews, accreditations, awards, and track records
Passion for their job
Integrity and the ability to provide quality and practical advice
Responsiveness to their clients in times of need
Innovation in their work
A reliable team of lawyers in their law firm
The ability to explain confusing legal jargon to their clients
All of these primary factors will define the best family lawyer for an individual. Family law is a broad and extensive field that requires expertise. Hence, some people may end up getting confused about how to approach family law matters and end up asking themselves "what can my family lawyers and their law firm do for me?"
The Family Law Act 1975
Clients will tend to ask "Should my family lawyers have extensive knowledge of the Family Law Act 1975?". Yes. This is because the Act states how family laws are governed in Australia and what are the terms and conditions for each family law case.
We have recently published a Family Law Acts section on our website for people who are looking to read simplified blogs on different Sections of the Act. The Act has laws that focus on children, married couples, and couples in de facto relationships. These parties are occasionally involved in family cases like:
Divorce and Separation
Some people going through a divorce may ask themselves "How can my family lawyers help with divorce and separation?". Divorce is complicated and stressful enough to make couples break down emotionally and financially. At times, they may feel lost and may not know how to go through property settlement, finances, and child custody agreements if they have kids.
Through property settlement, both ex-spouses will need to properly divide their assets and finances after divorce. Property settlement is especially important for married or de facto couples who combined their finances, made significant contributions or were financially dependent on each other during their relationship. Family lawyers can aid in making binding financial agreements for these types of family law issues. 
Meanwhile, child custody agreements or parenting arrangements are needed for the child of the marriage. These matters typically end up with both parents having equal shared parental responsibility over their children. This means that ex-spouses should make an effort to reach agreements about long-term decisions for their children. In rarer cases, a parent can have sole parental responsibility over their child.
How A Family Lawyer Can Help With Spousal Maintenance
Another important step after divorce is the need for spousal maintenance. As mentioned above, some couples are financially dependent on their ex-partner when they were still together. Higher-earning partners have the duty and obligation to financially support their lower-earning ex-spouse. Lower earning parties are eligible for spousal support if they:
Are unable to find work due to old age and disabilities
Have no means of getting financial support from their own family members
Are the primary caretaker of the child
Have a low-earning capacity regardless of the finished degree and work experience
"Can My Family Lawyers Help With Adoption?"
Some aspiring parents tend to ask this question themselves especially if they face issues that make it difficult to give birth to a child. So, they opt for adoption instead to start their dream family. Adoption is the legal process of biological parents giving their parental rights to adoptive parents. In some cases, adoptive parents may also choose to have a child through a surrogate mother.
Wills and Estate Disputes
Some people going through legal matters may also ask themselves "Can my family lawyers and their law firm assist me during Wills and estate disputes?". Yes. When talking about inheritances and property division, beneficiaries will want a proper and accurate share of their deceased loved one's assets or estate.
However, some people may find that what they inherited is not enough or that the Will is invalid in the first place. When this happens people may contest or challenge a Will. A person contests a Will when he feels like he should receive more than what is stated in the Will. While challenging a Will is questioning the Will's validity. For instance, they found evidence that the Will was made with undue influence.
"Can My Family Lawyers Help With Domestic Violence Cases?"
This is another question that people ask themselves if they are victims of domestic violence cases. Domestic violence is the act of inflicting harm on a family member or a child. When talking about family violence some people may think that it's only physical. However, other than physical acts, domestic violence may also include:
Emotional and verbal abuse
Sexual abuse
Financial abuse
Manipulation or psychological abuse
Spiritual abuse
Social abuse
Harassment and stalking
Technological abuse (accessing personal computer files, blackmailing through videos and pictures, unconsented recording of sexual activity, etc.)
According to Section 60CC of the Act, children should also have the right to be protected from domestic violence or any type of abuse. It is also mentioned in the Act that they should have a meaningful relationship with both of their parents and other significant people in their life. Now, some people may go through domestic violence cases and ask themselves "what can my family lawyer do?".
Family lawyers can help domestic violence victims to lodge an ADVO to protect them from the violent person. If there are children involved, the violent parent may still be permitted to see the child under strict supervision from visitation centres or qualified professionals. It's important to go to an initial consultation when people want to report instances of family violence.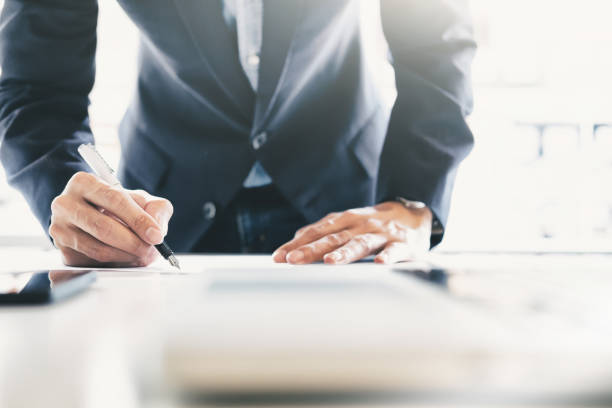 JB Solicitors' Family Lawyers and Family Law Services
"What else can my family lawyers do if I want to resolve disputes out-of-court?". It is a general rule in family law that the family court will urge disputed parties to resolve their family law matters using alternative dispute resolution methods. This includes mediation and arbitration services.
We at JB Solicitors not only have the knowledge and experience in family law, but we can also provide mediation and arbitration services for our clients. Whatever the type of family law case, we ensure that our clients get the best result they have without the need for costly family court procedures. Are you seeking advice for your legal issues?

Contact a family lawyer and obtain legal representation today.