What are the partner visa forms needed in order to secure a partner visa in Australia? Are other documents needed to increase the chances of a partner visa approval? Primarily, your de facto partner must be an Australian citizen or permanent resident, or an eligible New Zealand citizen in order to sponsor you. Picture this:
You've found your soulmate, and you're ready to take the leap into a new chapter of your life. However, before you can start planning your Aussie journey, you'll need to understand the types of partner visa forms that you need to fill. These forms are the foundation of your application and play a vital role in proving the authenticity and validity of your relationship.
Moreover, you need to ensure that you understand basic migration law points in relation partner visas. In this article, we'll guide you through the essential forms required for a partner visa application. We will also include helpful steps and tips to secure partner visa application forms.
Types of Partner Visas
Onshore Partner Visas
The onshore partner visa options consist of two subclasses: The Subclass 820 (temporary partner visa) and the Subclass 801 (permanent partner visa). These visas are applicable when the applicant is already in Australia at the time of application. When you apply for an onshore partner visa, both the temporary and permanent components are lodged together along with partner visa forms. 
In most cases, the temporary visa is granted first. Then, after two years from the initial application lodgement, the applicant becomes eligible for a permanent visa. However, both temporary and permanent visas can be granted at the same time if the parties:
Are in a long-term relationship;
Have been together for more than two years and have a child (excluding a step-child); or
Have been together for more than three years.
Offshore Partner Visas
On the other hand, offshore partner visas are for applicants who are outside of Australia at the time of application. There are two subclasses for offshore partner visas: the Subclass 309 (temporary) visa and the Subclass 100 (permanent) visa.
Similar to onshore visas, the temporary and permanent components of offshore partner visas are applied for together. The temporary visa is granted first, allowing the applicant to enter Australia. After two years after the initial application lodgement, the applicant becomes eligible for a permanent visa.
Documents and Information Requirements
Regardless of whether you are applying for an onshore or offshore partner visa, the documents and information required for the application process are largely the same. The Department of Home Affairs requires evidence and documentation to establish the genuineness and legitimacy of your relationship. Hence, applicants should provide:
Personal details
Information about their relationship
Supporting statements from witnesses about the relationship; and
Relevant documents such as photographs, joint financial statements, and travel itineraries.
Read: How to Apply for Partner Visa in Australia?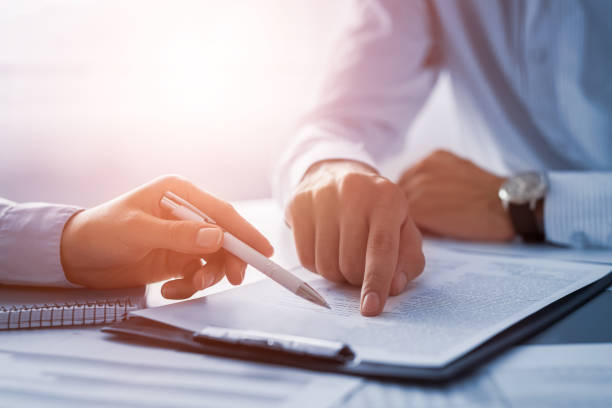 Necessary Partner Visa Forms
Form 47SP: The Main Partner Visa Application
Form 47SP, the Partner Visa Application, is your golden ticket to the Australian dream. This form serves as your formal request to be considered for a partner visa. The applicant who is currently residing outside Australia must also complete this form. It requires detailed personal information which includes your:
Identity
Relationship history; and
Intentions for living in Australia.
Form 40SP: Sponsorship for a Partner to Migrate to Australia
The Form 40SP is your chance as an Australian citizen and partner to demonstrate your commitment and eligibility to support your partner financially and emotionally. You'll need to provide information about your identity, financial situation, and previous sponsorships, if any. 
Additional Forms and Documents
There are also additional partner visa forms and documents that substantiate your application. These forms may vary depending on your circumstances. Hence, it's essential to consult the official Australian government websites for the most up-to-date information. Here are some common supporting forms and documents you may encounter:
1. Form 80: Personal Particulars for Assessment
Form 80 is a comprehensive questionnaire that dives deeper into your personal background, including employment history, travel details, and any potential character concerns.
2. Form 888: Statutory Declaration by a Supporting Witness
Form 888 is a powerful testimony to the legitimacy of your relationship. You'll need to gather declarations from friends and family who can vouch for the authenticity of your partnership. These witnesses play a crucial role in affirming the commitment and genuineness of your relationship.
Final Thoughts and Tips
Successfully completing the partner visa forms is a significant milestone in your migration journey. It's crucial to understand that the forms alone are not enough. You must also provide compelling evidence to support your claims and establish the authenticity of your relationship. Here are some additional tips to maximise your chances of success:
1. Thoroughness is key: Ensure that all forms are completed accurately, leaving no blanks. If a question is not applicable, mark it as such instead of leaving it unanswered.
2. Documentation is vital: Include supporting documents such as your marriage certificate (if applicable), birth certificate, photographs, joint financial statements, travel itineraries, and shared household bills. These pieces of evidence help paint a comprehensive picture of your partnership.
3. Seek professional advice: Australian partner visa applications can be complex, and it's wise to consult an experienced migration agent or lawyer. They can guide you through the process, review your application, and provide valuable insights tailored to your specific circumstances.
4. Don't rush the process: Take your time to gather all the necessary documents and complete the forms accurately. Rushing through the application may result in errors or omissions that could jeopardise your chances of success.
Remember, while the process may be challenging, it is worth it in the end. So, take a deep breath, gather your documents, and embark on this exciting journey. The partner visa forms are your gateway to a future filled with new beginnings in Australia. 
The Importance of Seeking Legal Advice
Migration lawyers possess in-depth knowledge of migration laws and regulations. They stay updated with the latest changes and requirements. This way they can ensure that your application is aligned with the current legal framework. Their experience in handling various partner visa cases equips them with valuable insights and strategies to maximise your chances of success.
Consulting us at JB Solicitors allows you to gain access to proper legal advice and expertise in gathering and organising the necessary documents. We can help complete the necessary forms accurately and present a strong case that highlights the genuineness of your relationship. Our lawyers can help you navigate any complex issues that may arise during the application process.
Contact us today if you need help with your temporary and permanent partner visas.