What is paternity testing Australia law? Paternity test or DNA testing can be performed under the Family Law Act (1975). It is performed for a number of legal issues involving the Family Court of Australia. As opposed to a prenatal paternity test, a paternity test is taken after a child is born. In this article we explore paternity test in Australia law. 
Notably, in the absence of any conclusive DNA testing, there is a presumption of parentage that is applicable. For example, According to Section 69R of the FLA, a person is presumed to be the parent of a child if his/her name appears on the child's birth certificate. Read more about presumption of parentage here.
To being with, under Section 69W of the Family Law Act, the court can make a parentage testing order. The Court makes court ordered paternity test if they see it fit to do. Alternatively, the Court makes these orders if another party makes an application for such orders. 
Court Application for Parentage Testing Order
When parties make an application for such orders, they need to prove that there is a genuine doubt regarding the child's parentage. The Court will not make any orders simply on the basis of mere suspicion. Rather, there needs to be reasonable doubt regarding parenting.
When a party is presenting evidence to prove there is reasonable doubt regarding his/her parentage, they can use following evidence:
Timing of conception, or
Physical characteristics of the child
Generally, a party involved in parenting proceedings can make such an application. Otherwise, even the Independent Children's Lawyer (ICL) can make an application for parentage testing orders. The ICL represents the best interests of the child in family law cases. What is the purpose of these orders? In which cases do these orders come up? Read on to find out.
Purpose of Paternity Test in Australia Law
As the name suggests, legal paternity test or legal DNA test helps in determining the biological parents of a child. These tests use DNA samples. The court may ask to get paternity test in Australia law if there is reasonable doubt about the child's paternity.
This generally happens in family law matters or proceedings where there is a dispute about the child's actual parents. Generally, cases involving child support includes such paternity test in Australia law. Moreover, child custody disputes can also involve such testing requirements in some instances.
Sometimes there could be birth certificate issues, prompting the court to order paternity test in the family. We will explore below the types of family law cases for which people may take patterning testing in Australian law.
Paternity Test Australia Law: Types of Family Law Matters
Generally, a bodily sample such as a cheek swab, mouth swab, or blood tests is taken from the parent and the child for the DNA test. In this section, we discuss some matters for which legal paternity testing becomes relevant.
Child Support
DNA parentage testing in child support matters is important. This is because determining parentage of the child makes the parent liable to pay child maintenance. In some cases, a parent may have paid child maintenance, only to find that they were not the biological mother/ biological father.
If so, once they determine the parentage of the child, the parent who paid child support can claim back money that they paid. On the other hand, the actual biological parent of the child will then need to make arrangements to pay maintenance.
Often people make elaborate false claims just to excuse themselves from paying child support or taking parental responsibilities. Whereas, sometimes a party may make false claims to obtain child maintenance from another party.
Sometimes, when one party is claiming child support from another, they may need to establish the parentage of the latter. If a court ordered paternity test proves that they are the biological father or mother of the child, they will be liable to make child support payments.
Parenting and Custody Disputes
A few other common reasons for parenting testing in Australia law are parenting and custody-related disputes. During custody battles, a parent may make an application requesting the court to order that the other parent take a paternity test to determine parentage.
The results of the legal paternity test or court ordered paternity test can greatly influence custody arrangements between the two parties. Therefore, this is important for many parties who wish to seek custody of the child. In case a party is the proven biological parent of a child, they will have a greater standing in all parenting proceedings.
I Don't Want to Take the Paternity Test. Can a Parent Force Me?
While a parent cannot force a party to take the test, the Court can certainly make orders that make the test compulsory for a party. As we know, court orders are binding, and every party needs to comply with the orders. If the party refuses to take the test, the Court can make final orders based on conclusions drawn from the party's refusal to take the DNA test.
Paternity testing Australia law can cost up to 900 AUD, as a professional pathologist will collect the sample in a laboratory. Based on family law regulations, both the parent and the child will need to attend an accredited laboratory for the test. On the other hand, peace-of-mind tests are less expensive, costing around 200 AUD. Peace-of-mind tests are applicable only in non-legal contexts. When taking the test for legal matters in family law, there needs to be an impartial collector who collects the sample.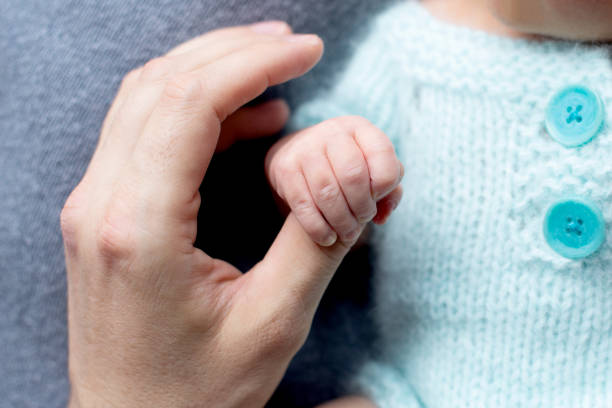 Child Custody Lawyers
In Australia, such family law matters often require child custody lawyers. They are experienced individuals who tackle various family law cases involving custody disputes in family court proceeding. These legal experts help parties to reach mutual agreements and make proper custody arrangements. Moreover, they can represent parties' interests in family court if the need arises or if you are seeking a court ordered paternity test.
But like all matters, lawyers always recommend parties to attend mediation and alternative dispute resolution before approaching courts. Paternity test in Australia law is a costly procedure, and so each party should take decisions around such matters with careful consideration.
Our firm JB Solicitors has an expert family law team that consists of award-winning mediators and arbitrators, child custody lawyers and divorce lawyers. Our solicitors bring a wealth of experience to the table, offering all clients top-notch legal services. We are passionate about achieving desired results and outcomes for you.
Speak to our friendly team of family lawyers to gather more information on parentage testing procedure, paternity testing Australia law, or if you have any enquires. You can contact our lawyers here.