Punitive damages or exemplary damages are awarded in addition to actual damages in civil disputes. Exemplary damages are viewed as punishment and are frequently granted at the court's discretion. However, this will only apply when the defendant's actions have caused a particularly great injury to a plaintiff (the party who brings a case to court).
Damages are typically utilised to make up for a party's loss during a case. Punitive damages go beyond compensating the aggrieved party. They are specifically designed to punish defendants whose conduct is considered grossly negligent or intentional. Punitive damages are also referred to as exemplary damages as they are intended to set an example to deter others from committing similar acts.
Furthermore, damages aim to place plaintiffs in the same situation they would have been in, had the wrongdoing not taken place. Simply, the court should not grant a party greater damages than their genuine loss. With that being said, courts should take precautions when determining damages. Read on to know more about these types of damages. 
Definition of Damages in Law
Damages is a type of legal compensation that is paid to a plaintiff if the defendant's conduct is malicious, contumelious or insolent. Damages typically have a compensating purpose rather than a punitive or vindictive one. The burden of establishing causation between the defendant and the losses for which damages are sought rests with the plaintiff. However, the plaintiff must prove that:
Every loss for which the plaintiff is seeking damages for, was directly related to, or substantially caused by, the defendant's acts.
The plaintiff took reasonable measures to prevent ongoing damages from being worsened by unrelated factors, like the plaintiff's own negligence.
There is a chance that the breach caused the losses. The minimum standard appears to be that the loss or harm was "not unlikely to result" from the wrongdoing. Although the requisite level of likelihood or certainty of the losses occurring may differ amongst remedies for damages.
4 Types of Awardable Damages
1. Nominal Damages
A party may receive nominal damages when the court or tribunal feels that the plaintiff has not suffered a considerable loss despite the violation of a legal right.
2. Compensatory Damages
This type of damage is awarded to a party who has suffered physical or psychological injuries and incurred losses. Here are some examples of compensatory damages:

1. Hospital and medical expenses
2. Medical procedures
3. Rehabilitation costs
4. Physical exercise
5. Ambulance costs
6. Drugs on prescription and medication
7. Care in nursing homes
8. Household services
9. Medical equipment
10. Revenue from work or lost earnings
11. Increased costs of living
12.Replacement or repair of property
13. Transportation
3. Aggravated Damages
Aggravated damages are one type of financial award. This type of damage is mandated to hold the defendant accountable for the plaintiff's mental anguish and injury.
4. Punitive Damages
There are many legal grounds that may result in the payment of exemplary damages including:

1. Damage to property;
2. Personal injury;
3. Outrageous and deliberate privacy violations;
4. Acts of deceit; and
5. Abuse of power.
Note: Punitive damages awards should be, at most, no greater than nine times the amount of compensatory damages awards.
Punitive Damages Award
Australian courts rarely grant damages that have punitive elements since they are a punishment by nature. Furthermore, courts will only grant this damage if an offender intentionally engaged in behaviour that displayed an arrogant or disdainful disrespect for another person's rights. Hence, courts may not award punitive damages for:
Defamation claims
Breach of contractual duty of confidence
Breach of equitable obligations
Note: Even if the plaintiff wins his/her case, payments for exemplary damages are typically minimal or at most, moderate. It's highly important to seek legal advice when seeking damages in civil cases. 
Reviewing Punitive Damages in a Case Study
In the case of Cheng v Farjudi [2016], the Supreme Court decided whether the trial judge erred in awarding exemplary damages. Mr Cheng (appellant) and Mr Farjudi (respondent) got involved in a dispute in the Parramatta Leagues Club's gaming area. Mr Farjudi experienced post-traumatic stress disorder in addition to a fracture of the right orbit.
In connection with the assault on the respondent, the appellant was accused of a crime. At trial, the appellant claimed that he had acted in self-defence rather than admitting that he had struck the respondent. The trial court held the appellant responsible and granted damages, including a $10,000 payment for punitive damages.
Case Facts
Cheng and his wife were playing poker at the Parramatta Leagues Club. Mr Farjudi and his wife were seated across from each other, facing the poker machines. Mr Chau, a friend, was nearby. Behind Mr Farjudi stood a tall, solid-built man. Farjudi's wife and another woman asked Cheng to quiet down, which Cheng ignored.
When Cheng or his wife won the jackpot, they became noisier. This led to Mrs Farjudi arguing with them when she once more requested them to be silent. Mr Farjudi heard the exchange, but not the exact words that were uttered.
He then moved in their direction or towards the appellant, passing the big man who was standing behind Mr Cheng. Mr Farjudi raised his left arm with his hand facing upwards. Her Honour pointed out that neither a witness nor the CCTV footage showed the respondent making a fist with either hand.
Despite the lack of any supporting evidence, the respondent spoke to the appellant. After getting up, Mr Cheng and Mr Farjudi got into a physical conflict. Her Honour concluded that Mr Cheng chased Mr Farjudi across the room during the confrontation. The CCTV footage further showed Mr Cheng holding Mr Fajurdi's shirt on his left shoulder and throwing a number of punches.
This resulted in Mr Farjudi stumbling backwards due to the two blows that he received on his face. The respondent sustained a fracture to the right orbital floor. He had pain between his eyes and nose, impaired vision, and bruises around both of his eyes right after the collision. His main ongoing impairment is a psychological injury from post-traumatic stress.
Awarding Punitive Damages
Mr Cheng recognised that his response was not reasonable even if Mr Farjudi committed an illegal act. As a result of this admission, the respondent's claim could not be fully defended by self-defence.The appellant, however, argued that the damage cap applied according to the Civil Liability Act 2002 (NSW). The following are punitive damages awarded to Mr Farjudi:
General damages – $100,000
Past out-of-pocket expenses – $2,500
Future out-of-pocket expenses – $28,009 (corrected to $18,181 due to miscalculations)
Past domestic assistance – $40,824
Future domestic assistance – $20,594
The court dismissed Mr Cheng's appeals and ordered him to pay Mr Farjudi's legal costs.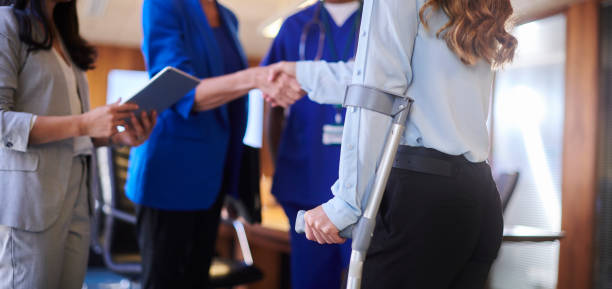 Importance of Seeking Legal Advice
JB Solicitors has a group of seasoned lawyers who can aid in any kind of damages in civil cases. We can aid in identifying what kind of damages people may be entitled to.
Our firm also offers affordable mediation and arbitration services instead of going for expensive court procedures. These methods of dispute resolution help disputed parties reach an amicable resolution. 
Contact us today if you are eligible for nominal, aggravated, punitive, and compensatory damages.