Australia has a significant problem with repeat offender. These are individuals who have been convicted of a crime and have reoffended the same or similar offences. They are considered as such because they commit crimes after serving the sentence imposed on them. The Australian Bureau of Statistics reports that around 60% of prisoners released from custody are likely to reoffend within two years. Release is only by way of an order from the Supreme Court.
A defendant may also be a "serious repeat offender" if one commits two serious sexual offences or traffic offences on separate occasions. Even though the crimes committed by such offenders and habitual criminals are not as serious, they have a significant impact on society, public safety, and public trust in the legal system.
We can attribute a large portion of these offenders' behaviour to difficulties. For instance, drug and alcohol addiction, mental illnesses, a lack of employment skills, and other problems.
What Constitutes a Repeat Offender? 
The Road Transport (Alcohol and Drugs) Act 1997 – Section 4F defines a repeat offender. It defines a repeat offender as "a person who faces conviction, or is guilty of a disqualifying offence in relation to the offence if—
a) the person has been convicted or found guilty of major offences committed at any time before the disqualifying offence was committed (whether or not the person had been convicted or found guilty of the relevant offence when the person committed the disqualifying offence); or
b) the person is convicted or found guilty of a major offence or more concurrently with being convicted or found guilty of the disqualifying offence, and 1 or more of the relevant offences were committed before the disqualifying offence; or
c) in the 5 years immediately before the disqualifying offence was committed, the person has—
been issued with an infringement notice (however described) in relation to a corresponding offence; and
has not objected to the infringement notice within the allotted period.
Traffic Offences
Based on the Road Transport Act 2013, a repeat offender is one who commits three or more serious or relevant driving offences within 5 years. The Road Transport Act of 2013 specifies in Section 216 which offenses are "relevant" offenses for the purposes of designating a person as a habitual offender.
Consequences of Being a Repeat Offender
In Australia, being a repeat offender can have severe consequences. The criminal justice system ensures that those who break the law face appropriate consequences for their actions. The punishments for these violators are often more severe than those for first-time offenders. Here are some of the consequences:
The increased likelihood of receiving a custodial sentence. A custodial sentence is a term of imprisonment. For repeat offenders, the length of the sentence can be much longer than for first-time offenders. Longer sentences aim to prevent both low- and high-risk criminals from reoffending. Mandatory sentencing laws apply to a range of offences, including drug offences, violent crimes, and property crimes.
They may also face other consequences. These can include fines, community service, and even authorities placing them on a register of offenders. If authorities place them on a register of offenders, it can have long-term consequences, including difficulty finding employment or housing.
They may find it difficult to integrate back into society after serving their sentence. This can lead to social isolation and difficulty finding employment.
Loss of certain privileges. They may lose their driver's licence, which can significantly impact their ability to find employment or attend essential appointments. They may also be disqualified from obtaining certain professional licences, such as those required to work in the healthcare or legal industry.
Seek Legal Advice From Lawyers
If you are a repeat offender, it is essential to understand the potential consequences of your actions. These violators often face harsher penalties, and it can be challenging to navigate the legal system on your own. An accomplished lawyer can assist you in your case by:
comprehending your options and fight to have your charges or sentence reduced in the sentencing court;
offering advice on what steps you can take to stay clear of legal problems in the future;
helping you understand the charges you are facing and the potential consequences of a conviction;
negotiating with prosecutors to secure a plea deal, reduced sentence, or preventive detention for the offender; and
assisting with any appeals process if a sentencing judge finds the offender guilty
Moreover, it is very important to be open and honest with your lawyer about any current or previous offences that you may be facing. They can use this information to develop a solid defence plan and get the best result for your case.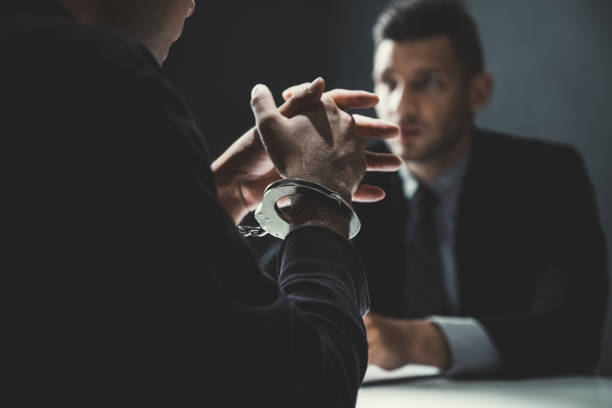 How Can We Help Repeat Offenders?
In conclusion, seeking legal help for this kind of charge is crucial. It can be challenging to navigate the legal system alone, and an experienced attorney can provide guidance, support, and a strong defence.
So, don't be reluctant to seek legal assistance if you are having legal problems. Remember that doing so does not make you a bad person or a lost cause. Everyone makes mistakes, and it's important to take responsibility for your actions and do what you can to make things right.
It's also worth considering that repeat offences can often be the result of underlying issues such as addiction, mental health challenges, or a lack of support systems. A good attorney will not only help you with your legal case, but they may also be able to connect you with resources and support to address these underlying issues and ultimately help you break the cycle of repeat offences or further offences.
If you are a repeat or habitual offender, JB Solicitors can provide you with legal assistance for your defence. Our knowledge of Australian criminal law is extensive. We can work with you to get your case the best result possible whether you're in Melbourne, Sydney, or any other cities or states.
Contact us now for more information about repeat offender criminal law.