Business owners who are approved standard business sponsors have certain sponsorship obligations. These obligations are in place to protect overseas skilled workers from exploitation. This also ensures that visa programmes are used to meet genuine skill shortages rather than to undercut local labour wages and conditions. Sponsorship obligations are important because they:
Help ensure that the Australian visa program is used for its intended purposes. They also help visa holders comply with the conditions of their visas.
Protect the welfare of visa holders by ensuring that they have access to adequate support and resources while in Australia
Help ensure that visa holders comply with Australian laws and regulations, including those related to work, study, and health.
Help maintain the public's trust in Australia's visa program by ensuring that it is not abused.
Prevent an approved sponsor or former approved sponsor to be subjected to poor working conditions or other forms of abuse
Prevent discriminatory recruitment practices that adversely affect Australian citizens.
Who Can Employers Sponsor?
In Australian immigration law, employers can sponsor employees for a range of visa categories. This includes skilled worker visas, temporary work visas, and employer-sponsored permanent residency visas. Some of the most common visas sponsored by employers in Australia include the:
Sponsorship Obligations: Employing Criteria
An employer must meet certain criteria to sponsor an employee. This includes the following:
Business size and structure: The employer must be a lawfully operating business with a suitable size and structure to support the sponsorship.
Labour Market Testing (LMT): In most cases, employers must demonstrate that they have tested the local labour market and been unable to find an appropriately skilled Australian citizen or permanent resident to fill the position.
Nomination and visa criteria: The employer must nominate a position that is on the relevant occupation list, and the employee must meet the relevant visa criteria, including qualifications, experience, and English language proficiency.
Good standing: The employer must have a good record of compliance with immigration and workplace laws and must not have any outstanding debts to the Australian government.
Training obligations: Employers may have training obligations, such as contributing to the Skilling Australians Fund in order to sponsor an employee.
Financial capacity: The employer must have the financial capacity to support the sponsored employee, including providing appropriate remuneration and living conditions.
What Are an Employer's Sponsorship Obligations?
Notify the Department of Home Affairs (DHA) of any changes to their operations.
Notify the DHA if their approved sponsor leaves their job or if the nature of the job changes.
Make certain that the approved sponsor holder only works in the nominated occupation.
Ensure that equal employment terms and conditions are met.
Not engaging in discriminatory behaviour.
Maintain detailed records to demonstrate that they are meeting their sponsorship obligations.
Provide these documents and information as requested.
Consider all of the expenses associated with becoming a sponsor.
Payment of the sponsored visa holder's employment and their family's reasonable travel expenses
Pay reasonable costs of locating and removing illegal non-citizens.
Collaboration with inspectors
Notify the DHA if the employer's methods of meeting their obligations have changed.
These responsibilities start the day the DHA approves an employer's standard business sponsorship or when the work agreement starts. An employer's obligations will end two years after their sponsorship or work agreement expires. It also ends once the employer stops employing the visa holder.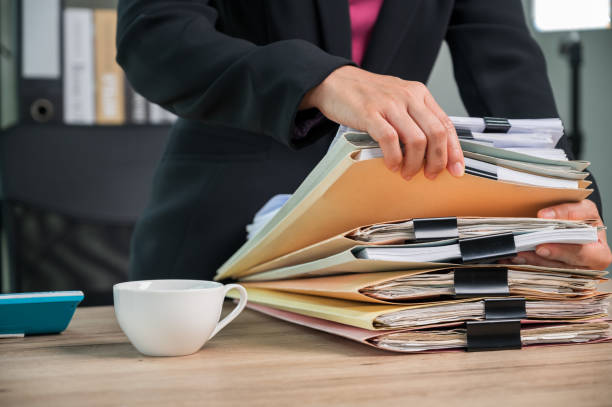 Record-keeping Requirements for Employers
Aside from sponsorship obligations, employers should also be able to demonstrate their record-keeping requirements when sponsoring an employee. Some of these record-keeping requirements include:
Requests for reimbursement of travel expenses for the sponsored visa holder and/or their family in writing.
How and when the employer paid for their travel expenses, how much they paid, and where they paid the money. This includes receipts and invoices.
Any event where the employer was required to report to the DHA. This includes the reporting date and method of communication.
The sponsored employee's completed tasks in relation to their nominated occupation and where it was accomplished.
A record of salaries paid to the sponsored employee.
Non-monetary benefits of the sponsored employee. The records should contain how much was the value and when they were given.
If the employer has an equivalent worker to their sponsored employee in the workplace. If this is the case, the employer must include terms and conditions of this equivalent worker.
The written employment contract.
Details of how the employer is complying with the training obligations if necessary. This is required if the employer is operating a business when their business sponsorship was approved. This is still required even if the terms of the sponsorship approval were varied.
All records that the employer is required to keep as a party to a work agreement.
What if the Sponsored Visa Holder Changes Roles or Leaves?
What are the employer's sponsorship obligations if the sponsored employee leaves or changes role? Sponsoring employers should ensure that their sponsored employees only work on their nominated occupation. However, the employer may still decide to make arrangements for the employee to work in a different occupation.
They may do this by lodging another nomination for the new occupation. Sponsored employees who want to change their role should submit a new visa application. This is the case for sponsored employees under the Temporary Skill Shortage visa. Employers don't need to notify the DHA or submit a new nomination/visa application. This is if the employer's role change does not significantly alter the nature of their role.
FAQs About Costs
1. Which costs will the sponsoring employee cover?
A: The employer will cover the costs related to:
Becoming a sponsor
Nomination charges
Migration agent costs associated with sponsorship and nomination applications
Advertising
Screening, shortlisting, interviewing, reference checks for the sponsored employee
Salaries of recruitment or human resource staff
Outsourcing background checks police checks, and psychological testing
Responding to queries from potential candidates and advising unsuccessful candidates
Travelling nationally or international to interview/meet applicants if necessary
2. Who will pay travel costs?
A: The employer also have sponsorship obligations to pay travel costs such as:
Travel from the employee's usual place of residence in Australia to their departure point from Australia
Travel from Australia to the country where the employee has a passport and intends to visit.
Economy class air travel or reasonable equivalent
The sponsored employee or the DHA, on behalf of the sponsored employee, may write a written request to the sponsor for paying the travel costs. Employers are only required to pay return travel costs once.
3. What happens if the sponsored employee or any of their sponsored family members become an unlawful non-citizen?
If this is the case, the employer must repay the actual costs incurred by the Commonwealth in relocating/or removing them from Australia. The costs may reach up to AUD $10,000. This obligation begins the day the primary sponsored person or any of their family members becomes an unlawful citizen. The obligation ends five years after the employee leaves Australia.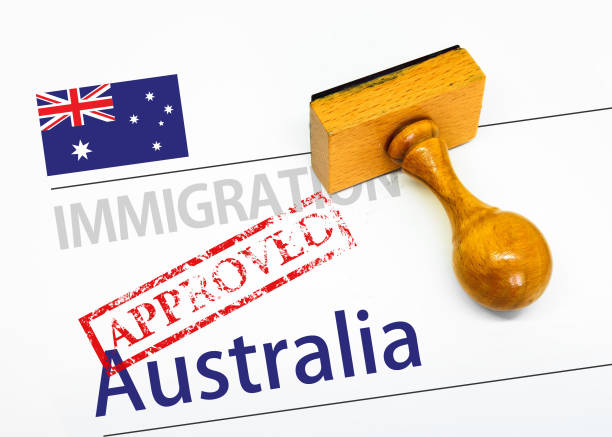 Importance of Seeking Legal Advice
It's important for sponsors to seek legal advice if they have sponsorship obligations. JB Solicitors can help sponsors adhere to state laws and regulations related to immigration matters. Our team of lawyers can also help with choosing the best visa for sponsored employees.
Contact us today for more information about sponsorship obligations.