The subclass 186 TRT (Temporary Residence Transition) visa is a permanent visa for skilled workers. These skilled workers have been nominated by their employer under the TRT stream of the Employer Nomination Scheme (ENS) visa program. To be eligible for the Subclass 186 visa, applicants must:
Hold a Temporary Work (Skilled) Subclass 457, Temporary Skilled Shortage (TSS) Subclass 482 visa, or related bridging visas (bridging visa A, B, or C);
Have worked for their employer for a least 3 years while holding a 457 visa or TSS visa;
Have an employer who has an approved nomination in the 6 months before the worker applied for the visa;
Meet other eligibility requirements such as age, positive skills assessment, health and character requirements, and English language proficiency.
Note: Applicants are also eligible for the 186 visa if they are nominated as a scientist, researcher, or specialist. However they must be nominated by an Australian scientific government agency with an ANZSCO skill level of 1 or 2.
The Subclass 186 visa allows holders to stay in Australia permanently, work and study in Australia. They can also enrol in Australia's public health care scheme (Medicare), and sponsor eligible relatives for permanent residence. Additionally, 186 TRT visa holders may be eligible for an Australian citizenship after meeting certain requirements.
What Is the Employer Nomination Scheme?
The ENS is a program that allows Australian employers to sponsor skilled foreign workers for permanent residence in Australia. The program consists of three streams which are the Direct Entry (DE) stream, the Temporary Residence Transition (TRT) stream, and the Labour Agreement Stream (LAT)
1. Direct Entry Stream
Employers under the DE stream can nominate skilled overseas workers or skilled workers who are already in Australia on a temporary visa. However, these workers must have never, or only briefly worked in Australia. This stream requires a skills assessment, and the applicants must meet certain age, skills, and English language proficiency requirements.
2. Temporary Residence Transition Stream
On the other hand, a TRT stream is for skilled workers who are already in Australia on a temporary visa. They should also have worked for their employer in Australia for at least 3 years under a subclass 457 or 482 visas. This stream does not require a skills assessment. However, applicants must meet certain age, skills, and English language proficiency requirements.
Both streams require the sponsoring employer to meet certain eligibility criteria. It also requires the employer to demonstrate that they have a genuine need for the skilled worker in their business. If successful, the skilled worker will be granted a Subclass 186 TRT visa.
3. Labour Agreement Stream
The labour agreement stream is for applicants who currently work or will work for an employer who is a party to a labour agreement.
Requirements for a Subclass 186 Visa
Employers
– Must be actively and lawfully operating in Australia
– Shows the genuine need for the applicant to work in the nominated position under their direct control
– Have the capacity to employ the 186 TRT applicant for at least two years
Position
– Full time and available for at least 2 years from the time the visa was granted
– The salary must be at least the annual market salary rate for the nominated visa applicant
– Must be an occupation included in the Medium and Long-term Strategic Skills List (MLTSSL)
– Subject to employment conditions (other than pay) that are no worse than those that apply (or would apply) to Australians performing comparable work in the same location.
186 TRT Applicant
Applicants must have held the following for at least 3 years during the last 4 years in order to work on a full-time basis:

– Subclass 457 visa; 
– Subclass 482 visa;
– or Subclass 482 visa in the Short Terms Stream. This is if the applicant had a subclass 457 visa on April 18, 2017, or had applied for and been granted one. 

Applicants must also:

– Be genuinely performing the tasks that are required in their nominated occupation
– Have competent English or hold a valid passport from the UK, USA, Canada, New Zealand, or the Republic of Ireland (if they are a citizen of these countries) 
– Be under 45 years old
– Meet mandatory licensing or registration, or professional membership requirements
– Meet relevant health and character checks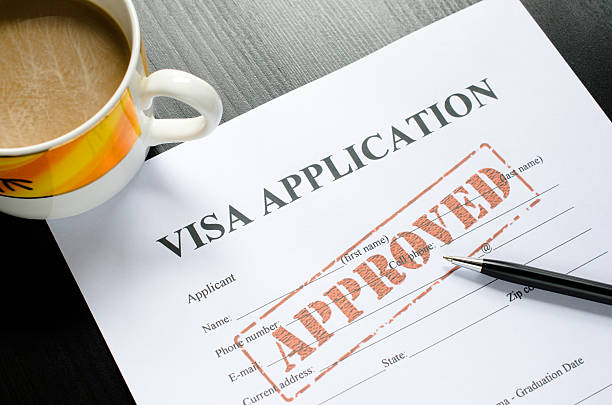 Application Process for a 186 TRT Visa
1. Nomination Application
The employer must submit their nomination application to the Department of Home Affairs (DHA). Applicants must refer to the list above if they want to meet the requirements for the position that they have been offered. Employers are also required to provide documents to the DHA in support of this application. This may include:
Note: Employers may still submit various documents aside from this list depending on the nature and individual circumstances of the employer and the applicant/worker.
2. Visa Application
Applicants may submit their 186 TRT application to the DHA either:
Concurrently with the employer's nomination application; or
Within six months of the nomination being approved by the DHA
Applicants will be granted a permanent visa once the DHA has approved both the nomination application by the employer and the visa application by the skilled worker.
Unfortunately, there is no set time for an approval of a 186 visa application. The time it takes to process an application will depend on an applicant's circumstances, case complexity, and processing priorities.
186 TRT: FAQS
1. What are some common circumstances where an applicant is not able to work even though all applications have been lodged?
The DHA has not yet made a decision on the nomination application
There was no recorded visa application
The nominated position is no longer available
The sponsor's nomination application no longer meets the eligibility requirements
Business is slowing down on the employer's side
Personal circumstances of the applicant (family emergency, unforeseen accident, contracted/developed a serious illness)
The nominating employer cannot make the commitment, or is unsure of employing the applicant for at least two years. 
Regardless of the situation, the employer should withdraw the nomination application and inform the applicant of the withdrawal. 
2. Who can be included in the application?
A 186 TRT applicant may include other people/members in their application such as their:
Partner
Dependent child or stepchild of their partner
Dependent child or stepchild of their spouse
Spouse's dependent child or stepchild
Friend or family member who holds a subclass 457 or 482 visa
3. What are the relevant costs for a 186 visa application as of March 2023?
For the sponsors:

For the applicant:


– $540 for nominating a 186 applicant
– $3,000 SAF levy cost for a small business
– $5,000 SAF levy cost for a large business

Click here to see all related costs of sponsoring. 

– $4,045 for the main 186 TRT applicant
– Additional applicant for over 18 years old: $2,120
– Additional applicant under 18 years old: $1,060

Click here to see all related fees and charges for visas. 
Should I Hire a Registered Migration Agent or a Lawyer?
JB Solicitors have experienced immigration lawyers who can help applicants lodge their applications successfully. Unlike migration agents, our lawyers can help with different legal matters.
We can also advise visa applicants on the best options to take if they want to have their application approved quickly. Our team can also make negotiations should legal matters arise between employers and employees. 
Contact us today if you need help and more information about a 186 TRT visa.