A Temporary Skill Shortage or TSS visa is a type of temporary visa in Australia that enables employers to address labour shortages. This visa is for skilled workers who receive nomination from an Australian employer for a specific job or skilled position. The visa also allows the holder to stay and work in Australia for up to four years. Hong Kong passport holders may stay up to 5 years. To be eligible for a TSS visa, the visa applicant must meet various criteria such as:
Minimum English proficiency 
Relevant work experience
Health and character requirements
Educational qualifications relevant to the nominated position
The TSS visa has three main streams which are the short-term stream, the medium-term stream and the labour agreement stream. The short-term stream is valid for up to two years, while the medium-term stream is valid for up to four years.
TSS visa applicants may only stay for up to 2 years or up to 4 years if an International Trade Obligation (ITO) applies. The labour agreement stream is for employers who want to grant permanent residence to skilled foreign workers. It's important to note that there is no age limit for a TSS visa. 
Example On Requirements
Let's use Barry as an example of a person who qualified for a Temporary Skill shortage visa. Barry is a software engineer from Puerto Rico who has been working in the industry for the past 8 years. He has a Bachelor's degree in Computer Science and is proficient in English. Barry has received an offer from an Australian tech company to work as a software engineer for a project. This is because the company cannot source an appropriately skilled Australian worker.
Applicants must have at least two years of experience in the nominated occupation or a related role. Before applying, applicants must have gained this experience within the previous 5 years. While DHA may consider part-time employment, it will not consider casual employment. As we can see, Barry has enough experience to qualify for the nominated position. 
If Barry successfully meets all the criteria, he will be granted a TSS visa, which may allow him to stay and work in Australia for up to four years. Fortunately, the Australian tech company offered him a full-time position. After holding the TSS visa for a minimum of three years, Barry may be eligible to apply for a permanent residency visa through the:
This is just one example of how a person can meet the requirements for a TSS visa in Australia. The exact requirements may vary depending on the individual's circumstances and the specific job they are being nominated for.
A skill assessment may still be required for a TSS visa depending on the nominated occupation and the applicant's country of origin. Some assessing authorities require more than 2 years of experience to complete the assessment.
Obligations of TSS Visa Holders
One primary obligation of Temporary Skill Shortage visa holders is to maintain adequate health insurance while visiting Australia. Mutually beneficial health arrangements might not always be sufficient. The primary visa holder must also engage in the nominated work. This generally means that the nominated worker must:
Only engage in the line of work for which their visa was granted. They can apply for a new TSS visa if they want to switch to a different kind of work. 
Only work for the company that nominated them for the position
Not take a break from work for more than 60 days in a row
Possess the necessary licences, registrations, or memberships to do the job that has been proposed for them
Comply with all terms and conditions that apply to the licence, registration, or membership.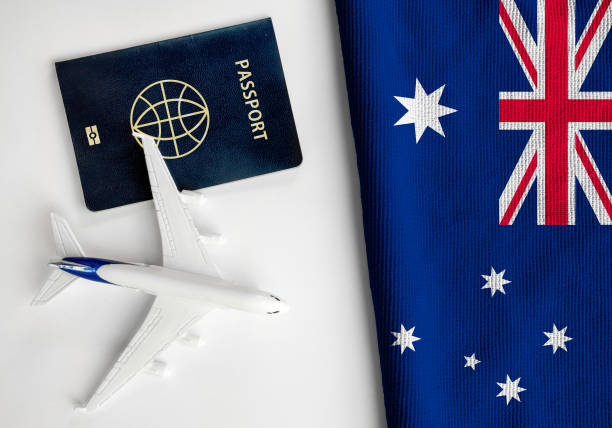 Things To Check Before Applying for a TSS Visa
Standard Business Sponsorship (SBS)
A primary visa applicant must check if the company hiring them is approved as a Standard Business Sponsor in order to employ TSS visa holders. Businesses and companies must demonstrate lawful and active operation in Australia. This prevents any bogus employers from hiring or taking advantage of TSS visa holders. An approved sponsor with a standard business sponsorship should:
Nomination
What happens after the business/company submitted an SBS? The business/company may then designate a position that must be filled by an overseas skilled worker. There are also various requirements that must be met during the nomination stage. These are:
1. Labour Market Testing (LMT)
Labour market testing is a process used by governments to assess the availability of local workers. This test is conducted before issuing visas to foreign workers. The goal of an LMT is to ensure that employers are not hiring foreign workers when there are local workers available to fill the positions. Employers must advertise the job vacancy locally to demonstrate that they made genuine attempts before recruiting local workers.
2. Salary Level
The nominated position's compensation must satisfy two criteria. First, the compensation must exceed the Temporary Skilled Migration Income Threshold (TSMIT). This amount is now $53,900 plus superannuation and is regulated by the Department of Home Affairs (DHA) each year. Second, the proposed salary must be within the market rate for the position.
3. Training Levy
The nomination stage also includes an additional Skilling Australians Fund (SAF) tax. This tax requirement is levied on certain Australian businesses that employ foreign workers on certain visa subclasses. The tax was introduced as part of the efforts of the Australian government to encourage the training and development of the local workforce.
Visa Application
This is the final step of the TSS visa application process where the nominated worker will comply with the requirements. Children and spouses/partners may be listed as dependent family members on a TSS visa application. These family members will have unrestricted rights to employment and education.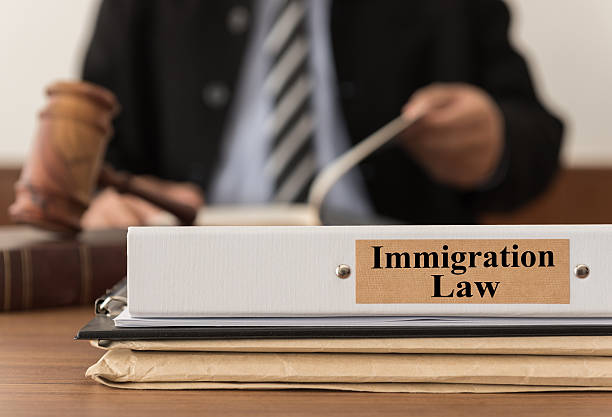 Importance of Seeking Legal Advice
Nominated applicants for a TSS Visa want nothing more than to be prepared for the nominated position they qualified in. But with the number of requirements and steps, they may feel confused about where to start. So, who can they go to if they want to lodge a TSS visa easily?
JB Solicitors can help nominated foreign applicants file the necessary documents before they start working in Australia. Our lawyers can also help businesses/companies meet the necessary requirements in order to start hiring foreign workers.
Contact us today if you need help lodging a TSS visa.