This article will discuss unfair employment contract terms and how employees can deal with such matters. Employers cannot force employees to sign away any of their inherent workplace rights or agree to any illegal activity. If employers include illegal work terms and conditions in a contract, they may face legal action and legal penalties. Unfair contracts will:
Cause significant implications to the parties' rights and obligations
Not protect the legitimate interests of the person is disadvantaged by the term
Cause financial, physical or mental detriment to the person who is disadvantaged by the term
Contain terms that allows employers to have all or most of the bargaining power without the employee's knowledge.
Did you know that every standard form of contracts must meet minimum legal standards set out in the Fair Work Act 2009 and the National Employment Standards (NES)? The Fair Work Act and the NES govern balanced employee-employer relations for the majority of workplaces in Australia. This Act aims to achieve this through:
Providing terms and conditions for employment
Setting out rights and responsibilities of employees, employers, and organisations in relation to employment
Providing compliance and enforcement of the Act
Establishing the Fair Work Commission and the Fair Work Ombudsman to oversee the administration of the Act
It's never fair, right, or just if a person agrees to sign a contract that has an unfair contract term without his/her knowledge. Hence, some employees take matters to court no matter how detrimental the terms are. Read on to know about how to handle unfair employment contract terms.
The Importance of Transparency
Transparency refers to if the contract is easy to understand, i.e. in this case how transparent the contract's terms are. A court must consider how transparent the term is. This includes the overall rights and obligations of each party under the contract when determining whether a term is unfair. A term is transparent if it is:
Expressed in reasonably plain language
Legible
Presented clearly and was reiterated more than once
Readily available to any party who the term affects
Meanwhile, a contract is unclear or has unfair employment contract terms if it is:
Hidden in fine print or schedules
Paraphrased in legal, complex, or technical language
Deliberately hidden from the employee
Unfair Contract Terms: Restraint of Trade Clause
A restraint of trade clause restricts an employee's alternatives for new employment. But, why is this the case? This is because the employee may possess sensitive information that may be potentially valuable to rival companies. A court might invalidate a restraint of trade clause if it is excessively restrictive. Employers must ensure that if they include a restraint of trade clause they:
Must not impose an unfair waiting period when an employee leaves their company before they may start working for a rival.
Must not impose geographical restrictions where an employee can work for a rival, and not make it difficult for them to support themselves. For instance, if Company A does not want Employee A to work for a competitor within a 15-mile radius, it may be considered reasonable. However, it may not be reasonable for Company A to prevent Employee A from working with a competitor within a 50 or 60-mile radius.
May prevent a resigning employee from taking other employees with them. However, an employee may choose to leave out of their own volition.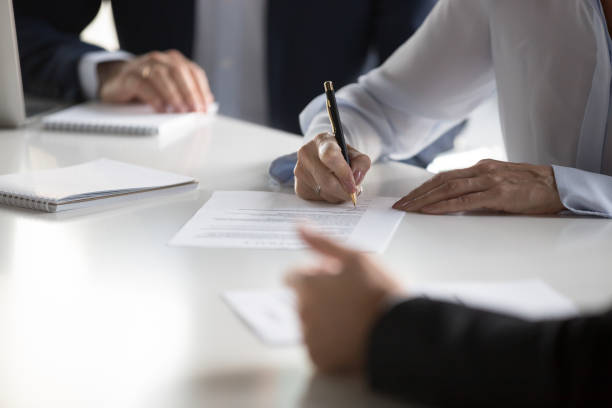 Contents of Employment Contracts
Employees need to ensure that they know the contents of an employment contract before signing. Doing this can help employees to find unfair contract terms that are not favourable at all. Indeed there is no golden rule for making work contracts, however, there are key factors to look out for. These are:
1. Awards/Enterprise Agreements
Usually, unfair employment contract terms won't contain the following awards/enterprise agreements that are generally included in a contract:
Exact work hours and shifts. Some companies may offer fixed shifts while others may offer rotating shifts or flexible work arrangements.
Breaks: Customer services, hospitals, and security-related jobs usually operate 24/7.
The minimum rate of pay. According to the Fair Work Ombudsman, the national minimum wage is $21.38 per hour or $812.60 per 38-hour week.
Penalties: It's good to know how employers penalise employees when they fail to follow a certain term or condition. This way employees will know what to be wary of if they fail to complete a task or responsibility.
Provisions for overtime. Does the contract state that the company will pay for overtime work? Is the contract stating that the company will require overtime?
Allowances
2. Type of Role
Employees should ask themselves if the role is part-time, full-time, casual, on-call, or as an independent contractor. The type of employment can have significant effects on the type of terms and conditions in a contract. Some employees may make claims about unfair employment contract terms but they may have failed to read the type of role in the employment contract.
3. What Is the Role For?
Jobhunters may have seen employment contracts that seek employees for fixed terms or for a specific project only. For instance, an animation company will need music for their shows. Not all companies will need music in order to continue with their operations. Hence, a good example of independent contractors is music composers/musicians.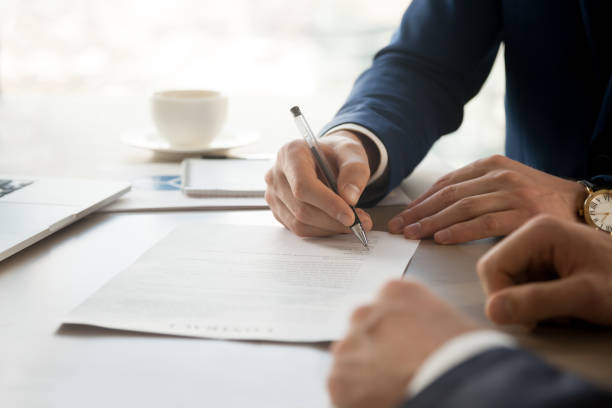 Importance of Seeking Legal Advice
Both employees and employers may encounter problems with unfair employment contract terms. Employees may feel that there are hidden clauses or maybe complex terms that they don't understand. Hence, they may end up signing an employment contract without hesitation.
They may only later find out that they have been wronged, and may choose to sue employers. On the other hand, employers may want to make sure that they have clear contract terms for new employees. They may want to include provisions that are printed in a non-obscure way.
But, where can employees and employers ask for help when legal disputes arise about employment contracts? JB Solicitors can aid in employment law matters and provide legal advice for both job hunters and companies. Our contract lawyers also offer civil and commercial litigation services if ever legal disputes arise on contract matters.
Contact us today if you think you have unfair contract terms.