White collar crime is a broad term that refers to financially motivated, non-violent crime committed by individuals or organisations. This type of crime is often difficult to detect and prosecute, as it can be complex and involve sophisticated techniques.
On the other hand, blue-collar crime refers to the typical crimes we hear of committed by individuals of the lower socio-economic class. Examples of blue-collar crimes includes drug offences, assaults, murder, break and enters, and sexual assault.
White collar crime can have a significant impact on individuals, businesses, and society as a whole. Read on to learn more about this type of crime. 
Types of White Collar Crimes Committed
Corporate Fraud: This encompasses various deceptive practices within a company. This may include false accounting, insider trading, mortgage fraud, health care fraud, and securities fraud. These actions mislead investors and undermine market integrity.
Embezzlement: When an employee misappropriates funds or assets entrusted to them for personal gain, it falls under embezzlement. This crime can cause significant financial losses to businesses and investors.
Money Laundering: The process of concealing the origins of illegally obtained funds to make them appear legitimate. This enables criminals to enjoy the illicit proceeds without drawing suspicion.
Cybercrime: In the digital age, white-collar criminals use sophisticated techniques to commit crimes like hacking, identity theft, and online scams, compromising personal and financial data.
Tax Evasion: Deliberate falsification or omission of information to evade taxes owed to the government, reducing government revenue and burdening honest taxpayers.
Intellectual Property Theft: Ths involves the stealing of a company's ideas, inventions, and creative expressions.
Relevance in Australian Criminal Law
White collar crime poses a significant challenge for Australian authorities as its impact on the economy and society can be extensive. Such offences erode trust in financial institutions, hinder foreign investments, and disrupt market stability. Additionally, they can lead to a loss of jobs and savings for everyday Australians.
Investigative Bodies and Legislation
Australian Securities and Investments Commission (ASIC): ASIC plays a pivotal role in regulating corporations, financial markets, and financial services in Australia. It investigates corporate fraud and takes action against those involved.
Australian Competition and Consumer Commission (ACCC): The ACCC focuses on fair trade practices, competition, and consumer protection. It tackles deceptive practices and fraudulent behaviour that harm consumers and businesses.
Anti-Money Laundering and Counter-Terrorism Financing Act 2006 (AML/CTF Act): This legislation targets money laundering and aims to prevent criminals from using the financial system for illicit purposes.
Taxation Laws Amendment (Combatting Multinational Tax Avoidance) Act 2017: Introduced to address tax avoidance by multinational corporations and ensure they pay their fair share of taxes in Australia.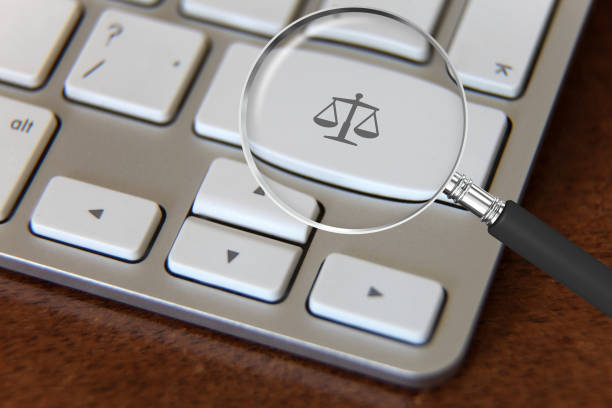 Consequences and Penalties
White collar criminals can face severe penalties if authorities convict them. These may include fines, restitution to victims, imprisonment, and disqualification from holding managerial positions. Corporations found guilty of criminal conduct can be fined up to 10% of their annual turnover. Here are some of the key challenges in prosecuting white collar crimes:
Complexity and Technicality
White collar crimes often involve complex financial transactions and sophisticated schemes designed to hide the illicit activities. Investigating these crimes requires expertise in financial analysis and understanding of intricate business structures. Prosecutors may need to rely on forensic accountants and other specialists to trace the flow of funds and unravel the schemes.
Corporate Veil
In many cases, white collar crimes are committed by individuals within corporations, and the corporate structure may be exploited to shield those responsible. Pinpointing culpability can be challenging, as it may involve establishing the intent and knowledge of key individuals within the organisation.
Insufficient Evidence
White collar crimes are typically non-violent, leaving behind little physical evidence. Instead, the evidence is often in the form of documents, digital records, and testimonies. Gathering sufficient evidence to prove guilt beyond a reasonable doubt can be time-consuming and labour-intensive.
Cross-Border Nature
With the globalisation of financial markets, white collar crimes often cross international borders. This raises jurisdictional issues, as different countries have varying laws and regulations. Cooperation and coordination between international agencies become vital but may be difficult to achieve.
Limited Resources
Prosecuting white collar crimes and corporate crimes demands considerable resources, both financial and human. Law enforcement agencies and prosecutors may face budget constraints and a shortage of experts in financial investigations, impeding their ability to pursue complex cases effectively.
Statute of Limitations
Some white collar crimes may take years to detect, and by the time authorities become aware of them, the statute of limitations may have expired. This can prevent prosecution of offenders who have successfully evaded detection for an extended period.
Legal Defences and Expert Legal Representation
White collar offenders often have access to well-funded legal teams that can use various legal defences, challenging the prosecution's case. Skilled defence attorneys may exploit technicalities, challenge evidence admissibility, or introduce reasonable doubt.
Public Perception and Sympathy
In some cases, the public may perceive white collar offenders as less harmful than violent criminals, leading to sympathy or leniency. This perception can impact jury decisions and public pressure on prosecutors to secure convictions.
Secrecy and Non-Cooperation
Individuals involved in white collar crimes may be reluctant to cooperate with authorities due to fear of reprisals or legal consequences. Witnesses and whistleblowers may face threats or intimidation, hindering the investigation process.
Long and Complex Trials
White collar crime trials can be protracted and require extensive resources. Lengthy legal proceedings may discourage witnesses from testifying, and the complexities involved may challenge jurors' understanding of the case.
Preventing White Collar Crimes
Enhancing Awareness: Educating the public and businesses about the various forms of white collar crime and their consequences can deter potential offenders.
Strengthening Regulations: Continuously updating and enforcing regulations can plug potential loopholes and increase the risk of detection and punishment.
Whistleblower Protection: Offering protection to whistleblowers encourages individuals to report suspected crimes without fear of retaliation.
Corporate Compliance Programs: Encouraging businesses to implement robust compliance programs can prevent employees from engaging in fraudulent activities.
Importance of Seeking Legal Advice
Our experienced lawyers at JB Solicitors have a deep understanding of the law and the criminal justice system. We can help you navigate the complex legal process and protect your rights. Here are some of the reasons why it is important to seek legal advice from our criminal lawyers:
They can help you understand your rights. You have the right to an attorney, and the right to a fair trial. Our lawyers can explain these rights to you and help you exercise them.
A criminal lawyer can protect your interests. The prosecution will be working hard to build a case against you. A criminal lawyer can protect your interests by investigating the case, challenging the evidence, and negotiating with the prosecution.
Criminal lawyers can build a strong defence.They can help you build a strong defence by gathering evidence, interviewing witnesses, and preparing legal arguments.
Contact us today for if you are involved in a white collar or corporate crime in Australia.