Wills in NSW are legal and written documents that represent the testator's (Will-maker) last wishes and intentions for his/her assets and property. A testator's family and friends are important to them and their Will is the perfect representation of what they want to give or say to them. Some people may also think that they don't have much to give away after passing.
However creating a Will is still important, regardless of financial or social status. Sharing an estate becomes more problematic as people get older and have more significant ties. Hence, if there is no Will left (dying intestate), the government will be the one to decide how to distribute a deceased's assets and property. This article will discuss the importance of a will in NSW.
Making Wills in NSW
Some people may think that making this legal document just involves writing down what they own and then specifying who receives it. However, there's more to making a Will than just these simple and straightforward steps. It's important that people read on to know more about making a Will in order to avoid confusion and disputes with a beneficiary and their respective families. Here are the things that people should include in their Will:
1. Executor Appointed in the Will
Executors are the people responsible for carrying out instructions about asset distribution and administration of deceased estate. Testators may appoint an executor or more than one executor to legally represent them after their passing. Then, the executor will apply to the Supreme Court of NSW before administering a deceased's estate. Here are some of their common responsibilities:
Ensure that all assets including the deceased's property are safe and obtain insurance protection when needed
Identify and account for all assets and liabilities which typically includes written confirmation from banks, financial institutions, insurance companies, share registers, title offices, and creditors.
Obtain clearance from the Australian Tax Office which will require the executor to provide the deceased's income during the current and past years. 
Pay debts to creditors, funeral services, income tax, fees for estate administration, and out-of-pocket expenses
Establish trusts for beneficiaries
Executors are also responsible for obtaining probate for Wills in NSW. Probate is the legal process of validating a Will. Some financial institutions and land registries typically require probate because they hold the deceased's property and remaining finances.
The Succession Act 2006
According to Section 54 of the Succession Act, executors must also provide copies of the Will upon request:
Any person named or referred to in the Will as a beneficiary
The surviving spouse
A parent or guardian of the deceased person
Any person who would be entitled to a share of the deceased's estate if the deceased died intestate
Any parent or guardian of a minor referred in the Will as a beneficiary
Any person who may have or has a claim against the deceased's estate
Creditors
2. Beneficiaries
Beneficiaries are the people that receive a deceased's assets and property. Testators shouldn't just simply write down their beneficiaries' nicknames and the property and assets that they will receive. Instead, it's a legal requirement to include all beneficiaries' full names, basic details, and the exact amount or percentage that they will receive. Testators may name the following as their beneficiaries:
Immediate family members of the deceased's family
Minors (children under 18)
People with special needs
Lifelong dependents
Charities and organisations
If testators wish to change/remove/add beneficiaries, it's important they consult with family lawyers and Wills and estate planning solicitors. This may consider removing someone from a life insurance policy or maybe adding someone to a financial account. In some cases, some testators just decide to make new Wills in NSW instead. Here are some reasons for changing beneficiaries:
Extended or blended families due to remarrying
Birth of a new child or grandchildren
Newly acquired estate before death
New dependents and people with special needs
Change of heart due to personal issues
Significant asset changes
3. Assets and Property
A testator's assets and property including things that he/she legally owns during his/her lifetime. If testators are unsure of what to include or if they might forget an asset or property, they may ask for help from family lawyers. So, what should testators list down under their assets and property? A testator may include the following:
Assets under their name in their place of residence and overseas if any
Assets that may arrive in the near future from investments or insurance
Debts including mortgages and loans
Business interests or partnerships
Assets that they own with their spouse, former spouse, or domestic partners. When a person marries, they have legal rights over the property of their partner
Company or family trust shares
Business assets
Stocks, bonds, and mutual funds
4. Guardians For Children
Eventually, testators will need to appoint guardians for their children in the event that they pass away. So, Wills in NSW must contain appointed legal guardians who are capable of taking care of the testator's children. Testators ensure that they are fit for the job and think that they will have a good relationship with their children.
5. Enduring Power of Attorney
Powers of attorney involve a person acting and making decisions actively on a testator's behalf in case they lose testamentary capacity. Simply put, powers of attorney are responsible for making decisions and changes to a Will while the testator is still alive.
For instance, Trevor lost the testamentary capacity to update his/her Will due to an accident overseas. Fortunately, he was able to appoint a person with powers of attorney in his Will. This person will then make the necessary decisions and testamentary wishes Trevor intended to make in his Will if he could.
Importance of Having Testamentary Capacity
Perhaps this is the most important aspect when writing a Will in NSW. Testamentary capacity means having the mental capacity to draft a valid Will. Surely, a testator would want to remember including an important beneficiary and their basic information and contact details.
Can You Find Wills in the Supreme Court and New South Wales Trustee and Guardian?
Yes. These private providers offer Will registration in NSW. People may make a Deceased Will Enquiry to the NSW Trustee and Guardian if people want to locate a Will. The NSW Trustee and Guardian offers storage service for Wills, power of attorney, and enduring guardianship documents.
On the other hand, people may contact the Supreme Court probate registry or apply on their website to request a copy of a Will from their records. Wills that are registered online go through probate. People may also contact a testator's executor or lawyers to request a copy of a Will.
Contesting and Challenging a Will
Possible beneficiaries and families often dispute a Will especially if they believe that they should get more assets or shares. Sometimes, these people may also question whether a Will is valid or not. Contesting a Will means a person believes that the asset distribution is unfair while challenging a Will is questioning a valid Will. Here are important requirements that validate Wills in NSW:
There are signatures of the testator and two witnesses
The testator is of legal age
The testator has the testamentary capacity to make rational decisions in making his/her Will
The testator had the testamentary intentions of making a Will and was not forced or threatened into making the Will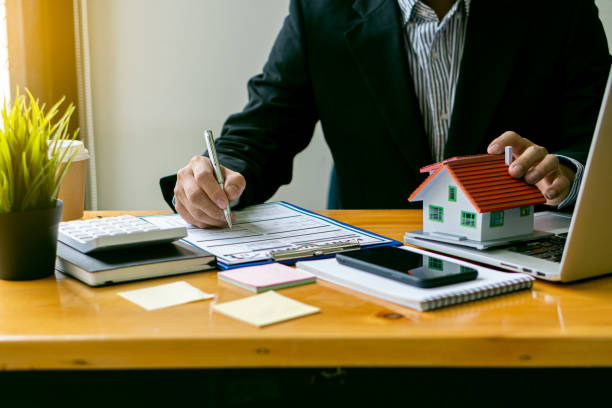 Importance of Seeking Legal Advice from Family Lawyers
It's important to know that Wills in NSW needs to undergo careful consideration and writing since beneficiaries greatly depend on its contents. With all the legal requirements and legal agencies involved in making a formal Will, it's important to consult with JB Solicitors for professional legal advice.
Our family lawyers are experienced with all the legal matters related to Wills in NSW. We can also assist people who want to contest or challenge a Will. Family lawyers help in planning your estate to ensure legal compliance and peace of mind. 
Contact our lawyers today and let us help with your legal matter. We offer a wide range of other services including family law, commercial litigation and property law.