After separation, who should move out of the marital home? One of the crucial factors in approving a divorce application is if both couples have lived separate lives after breaking up. When couples separate and want a divorce, they will have to follow eligibility requirements. Here are the following requirements:
At least one parent must have been born in Australia or have become an Australian citizen
An Australian citizen by grant of Australian citizenship
Are lawfully residing in Australia and intending to stay in Australia
Must have been living in Australia for at least the last 12 months
The relationship has irretrievably broken down with no chance of reconciliation
A separation period of at least 12 months
Have decided to live separately after separation for at least 12 months
Deciding who will leave the marital home is a difficult hurdle for separated couples. There is no clear law as to which ex-partner or ex-spouse should leave the family home. One cannot simply kick the other one out of the marital home by force. This article will discuss the topic 'after separation, who should move out?'
Sole Occupation Order and the Family Law Act
According to Section 114 of the Family Law Act 1975, the Federal Circuit Court may make a sole occupation order for a parent residing in a marital home. A sole occupation order under the Family Law Act allows one party or parent to rightfully own the family home without the other party/parent. However, the court will only issue a sole occupancy order if there is evidence or risk of family or domestic violence within the marital home. 
But what if there is no evidence or risk of family or domestic violence in the family home? Can a spouse still get a sole occupation order? No. Local authorities and family law courts will not make a sole occupation order if there are no safety concerns. They won't also make the order if there is no criminal activity involved nor will they decide to force a spouse out of the marital home.
Separation Who Should Move Out: Case Example
In the case of Zegar and Zegar (2015), which is related to our topic 'after separation, who should move out', Ms Zegar wanted an interim sole occupation order for the family home because she was a victim of family or domestic violence. The local court then heard Ms Zegar's plea for an apprehended domestic violence order (ADVO) but the local court rejected the plea.
However, the family court wanted to award an ADVO and a sole occupation order to Ms Zegar. Ms Zegar told the family court that Mr Zegar had numerous residences under his name. On the other hand, she claimed that all she has is the marital home. The court ruled that Ms Zegar will stay in the marital home with her 15-year-old daughter. Meanwhile, Mr Zegar was prohibited from entering the family home. 
Separated but Living in the Same Home
In some family law cases of 'after separation, who should move out?', separated couples still live under one roof. Indeed, this is a confusing setup, but courts will legally allow separation under one roof. Here are some reasons for separated couples to continue living together in an apartment or the family home:
There is a rising cost of living, hence the separated couple can save more money by living together
Both couples decided that they will set boundaries and sleep in different rooms
Both couples decided that they need to take care of their child/children together
The other party doesn't have anywhere to go to
Both couples will attempt to reconcile
However, couples can still prove their separation even if they are still living together. Regardless of the reasons above, some couples are adamant about truly proving the separation. Courts will also consider the couple's separation as long as they have:
Stopped sleeping together in one bedroom
Removed their wedding rings
Stopped going to social gatherings together
Announced their separation to their family members and circle of friends
Stopped offering household chores for each other
Established financial boundaries and started spending only for themselves
Established their personal belongings
Decided in using separate bank accounts
Stopped engaging in sexual activity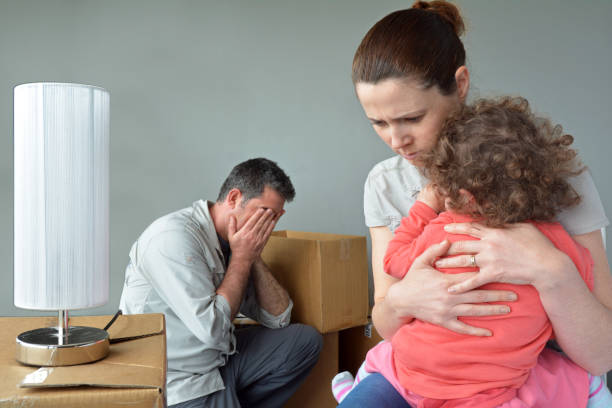 After Separation Who Should Move Out: Factors to Consider
1. Family Violence
Domestic violence is one common reason for partners separating and wanting to live separately. Victims may find themselves in a bind during separation because of their safety. Domestic violence victims may reach out to their local authorities and lawyers if they are at risk of family violence.
Getting an ADVO can make the separation and divorce process smoother if domestic violence is involved. An ADVO basically protects a domestic violence victim from the victim's perpetrator. Family courts will easily grant an ADVO especially if there are children involved.
3. Parenting Arrangements and Issues
It makes it harder for couples to live apart amicably when they already have children in their marital homes. So, during separation, who should move out if there are children in the marital home? Typically, separated parents will work out parenting plans like:
Who will the child live with for the moment?
When and where will child changeovers take place?
How will the child spend time with each parent?
How will parents work out child support payments?
If both parents agree to their parenting plans, they may present their plan to the court. The court will then turn it into a legally binding court order so both parties will comply with it. If parents disagree, the separated couple will have to go through a court hearing and the judge will decide on the final parenting plan.
4. Property Settlement
During separation, who gets to move out if property settlement is involved? Property settlement allows separating or divorcing couples to split their finances, assets, and marital home. Both parties must ensure that the division is fair and equitable for each while considering each parent's future needs. Conducting early property settlement may make it easier for couples to decide on who moves out.
Both parties to a marriage have rights to certain assets upon marriage. Moreover, couples may also acquire more assets such as joint bank accounts, pensions, and even a marital home as their marriage continues. A former partner doesn't have a legal right to the marital home since they both own it with their partner.
5. Spousal Maintenance
During separation, who should move out if the other party needs spousal maintenance? The partner who has a higher earning capacity and potential has the duty and obligation to provide spousal maintenance after divorce. Courts will not leave out parents who are unable to provide financial support for themselves after a divorce. However, the lower-earning parent must prove that they are unable to support themselves for reasons such as:
Having a mental and physical disability that prevents them from securing a reasonable income and financial situation
Inability to secure good employment due to lack of work experience
Being the primary carer of the child, hence having no time to secure employment.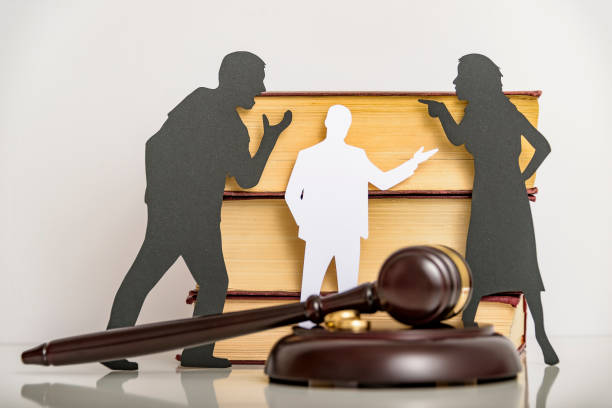 Why It's Important To Seek Advice Immediately From Family Lawyers
"After separation, who should move out?". Some couples may ask this question themselves if they are confused about who gets to stay in the marital home. Hence, these couples may fall into dispute and end up with a mountain of legal matters on their hands. The best way for couples to decide on who gets to move out is to discuss their matters with a family lawyer regarding the following:
Whether the couple is renting or currently owning the home
If there are outstanding mortgages if the home is bought
Regardless of whether the ex-spouse who still resides there pays "rent" to the other party
What happens if one ex-spouse is not paying bills or contributing to the mortgage payments
If spousal maintenance is needed and if it will affect property settlement procedures
If both ex-spouses decide to sell the house and split the proceeds
How a spouse moving out will affect their ability to commute to their work
Which spouse is in a better way to pay home expenses
If a spouse that decides to move out can run to their family for support
JB Solicitors can help disputed couples decide on who gets to stay in their marital home. With our mediation services, couples can reach an agreement without risking their financial position and parenting matters. We have fixed fees for people who want to avail of our legal services.
Contact our team of family lawyers today.