Premarital agreements, commonly known as prenups, are legal documents that couples sign before marriage to determine how their assets will be divided in the event of a divorce (for married couples) or separation (usually for a de facto relationship). The Family Law Act 1975 recognises prenups as Binding Financial Agreements and there are certain conditions for the agreement to be enforceable.
A premarital agreement is a legal contract that outlines how to divide the couple's assets when their relationship breaks. It can also cover issues such as spousal support and the division of debts. Prenups are typically signed before a couple gets married (section 90B), during the marriage (section 90C) but they can also be signed after the marriage has taken place (section 90D).
Legal Requirements for Premarital Agreements in NSW
For a premarital agreement to be legally binding in NSW, it must meet specific legal requirements. Section 90G of the Family Law Act 1975 provides for the requirements:
Both parties must sign the agreement;
Before signing the financial agreement, each party of the agreement must receive independent legal advice about the effect of the agreement on the rights of that party and the advantages and disadvantages of such;
Either before or after signing the agreement, each spouse party acquires a signed statement by the legal practitioner stating that each party received independent legal advice
The other spouse party acquires a copy of the signed statement; and
A court has not set aside or terminated the financial agreement.
Benefits of Premarital Agreements
A Premarital Agreement sets out the division of the property, assets, and finances of a marriage in the event of a separation or divorce. In NSW Australia, there are several benefits to having a premarital agreement.
1. Protection of Assets
One of the primary benefits of a premarital agreement is that it protects each partner's assets. This means that if the couple separates or divorces, there will be protection for each partner's property and will not be subject to division as marital property. This can be particularly important if one partner has significantly more assets than the other.
2. Control Over Finances
Another benefit of a premarital agreement is that it allows couples to have greater control over their finances. The agreement can set out the sharing of the expenses during the marriage, and the handling of their debts in the event of a separation or divorce. This can help to avoid disputes over financial matters during the marriage
3. Reduced Conflict
A premarital agreement can also help to reduce conflict in the event of a separation or divorce. The agreement to separate property and finances can prevent lengthy and costly court battles. This can be particularly important if there are children involved in the separation or divorce.
4. Protecting Family Inheritances
The premarital agreement ensures that the inheritance of one partner from their family remains with that partner in the event of a separation or divorce.
5. Peace of Mind
The protection of their property and finances can reduce anxiety and stress. This can be particularly important for couples who have been married before, or who have significant assets.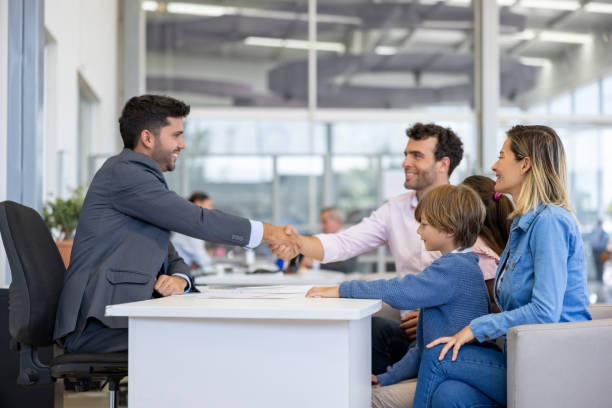 How to Create a Premarital Agreement?
To create a premarital agreement in New South Wales, both partners must disclose all of their assets and liabilities. The agreement must also be fair and reasonable to both parties. The parties must follow these steps:
Step 1: Seek Legal Advice
The first step is to seek legal advice from a qualified family lawyer. The lawyer will explain the legal implications of the agreement and ensure that both parties understand their rights and obligations. The lawyer will also ensure that the agreement meets all legal requirements to be binding.
Step 2: Draft the Agreement
The agreement should clearly outline the division of property, assets, and liabilities in the event of a separation or divorce. It should also detail any financial arrangements during the marriage, such as payment of bills, and management of joint accounts.
Step 3: Obtain Independent Legal Advice
This means that each party must have their own lawyer who will review the agreement and provide advice on its legal implications. The lawyers will also ensure that there is no coercion or duress involved in the signing of the agreement.
Step 4: Sign and Exchange the Agreement
Once both parties have obtained independent legal advice, the final step is to sign and exchange the premarital agreement. The agreement must be signed in the presence of a qualified witness, such as a lawyer or justice of the peace. The signed agreement should also be kept in a safe place, such as a safety deposit box or with a lawyer.
Aspects to Consider in a Premarital Agreement
In NSW, Australia, a premarital agreement is legally binding, so it's essential to ensure that it covers all the necessary aspects. Here are some aspects to consider:
Asset division. It is essential to outline how you and your spouse intend to divide the assets acquired during the marriage such as property, investments, or a family business.
Debt division. In addition to asset division, it's also essential to consider how you and your spouse will divide any debts incurred during the marriage. This can include credit card debt, mortgage payments, and loans.
Inheritance. If you or your spouse has received or expects to receive an inheritance, it's essential to outline how it will be treated in the event of a divorce.
Spousal maintenance. This can include outlining how much support one spouse will provide to the other in the event of a divorce.
Children. If you and your spouse plan to have children, it's critical to consider their needs in the agreement. For example, outlining custody arrangements, child support payments, and other related issues.
Dispute resolution. Finally, it's essential to outline how any disputes related to the premarital agreement will be resolved. Some of the methods are mediation, arbitration, or other forms of dispute resolution.
By considering these topics when drafting a premarital agreement in NSW, you can ensure the protection of your financial interests in the event of a divorce.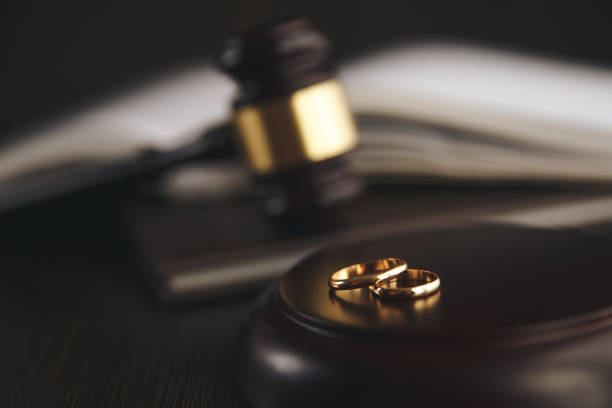 Importance of Legal Advice for Premarital Agreements
Creating a premarital agreement in New South Wales can be a complex process, but it is an important legal document that can provide peace of mind in the event of separation or divorce.
Seeking legal advice, drafting a clear agreement, obtaining independent legal advice, and signing the agreement in the presence of a qualified witness are all crucial steps in creating a legally binding premarital agreement.
While premarital agreements can be created without the help of a lawyer, it is highly recommended to seek legal advice when creating a prenup.
A lawyer can provide important guidance on what can and cannot be included in the agreement, and ensure that the agreement is fair and legally binding. Additionally, if the prenup is challenged in family law courts, having a lawyer involved in the creation process can strengthen the validity of the agreement.
Binding financial agreements can be a useful tool for couples who want to protect their assets in the event of a divorce or separation. To ensure that the agreement is fair and reasonable to both parties, our team of competent family lawyers at JB Solicitors can assist you in drafting and reviewing your agreement.
If you're considering a prenuptial agreement in New South Wales, it's a good idea to consult with a family lawyer who can help you navigate the process of lodging a binding financial agreement.
Contact us today if you need help drafting prenuptial agreements in Australia or in family court proceedings.