The emotional and personal impact that a family lawyer has on their clients is remarkable. The things that are at stake in family law cases – such as the welfare of a child or justice for a spouse who has faced abuse – carry a lot of emotional weight.
Family law attorneys and family law specialists use their competent legal skills and extraordinary empathy to assist people through some of the most challenging times in their life, thereby playing a critical role.
According to the 2020-2021 Annual Report of the Family Court of Australia, 22,331 applications were filed in the court's original jurisdiction, a 6% increase from the previous year, and 654 applications in its appellate jurisdiction. This article will outline the roles and responsibilities of the best Sydney family lawyers and how can they help in family law matters.
What Is Family Law?
Family law is a subdivision of civil law that deals with matters concerning families and their relationships, such as the dissolution of marriage and parental rights. Determining family members' legal rights and obligations is one of the primary purposes of family law.
For instance, it describes the prerequisites for getting married and getting divorced, including how to get marriage licenses, prenuptial agreements, and how to make divorce decisions. Additionally, it establishes the parental and child's legal rights, such as child support, custody, and visitation.
Moreover, domestic violence, family violence and child abuse are covered by family law. It offers abuse victims legal recourse and enables them to apply for protection through restraining orders and other legal procedures. Adoption-related concerns, such as of children by step-parents and single parents, are also covered by family law.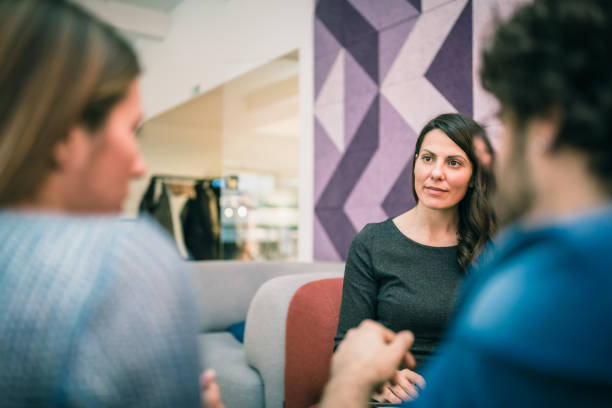 Typical Family Law Matters
Family-related issues and concerns are the core of family law cases. Here are some of the cases that are commonly dealt with by a family lawyer:
To officially marry or register their civil partnership, a couple will need the help of a legal professional. Their assistance is necessary, for example, when a couple decides to sign a binding financial agreement or pre-civil partnership agreement before they are married or form a civil partnership. In that scenario, one attorney would be appointed to represent each side throughout the Federal Circuit Court proceedings.
Under the Family Law Act 1975, parents are responsible for the care and welfare of their children until they reach 18 years of age. Separating a child from their parent can harm the child's and the parent's well-being. Child welcome always comes first in family court discussions of parental problems.
The best interests rule aims to shield kids from any harm, be it psychological, sexual, or physical. In these cases, a family lawyer will ensure the protection and preservation of child's rights.
The biological parents pass on the child's legal rights and obligations to the adoptive parents through adoption. In New South Wales, the Supreme Court issues adoption orders.
A family lawyer assists with legally terminating parental rights for birth parents. This involves ensuring that the birth parents have given informed consent for the adoption and have been supplied with all required details about the adoption process.
The only other way to dissolve a marriage legally is through divorce. Family courts grant divorce without regard to "fault" in Australia. This implies that you do not need to prove to the court who was to blame for the dissolution of your marriage.
You must demonstrate that your marriage has ended permanently and you have been apart for at least a year. You must seek the assistance of a family lawyer if you have already decided to separate from your spouse.
A significant concern for many families and one that has been a source of debates over decades are financial disputes and the distribution of property in divorce.
Women and men split their property differently when they get a divorce. This is because of their respective financial contributions to the union and their concern for the children's future well-being. Thus, to properly go through property settlement during the divorce, the legal services of a family lawyer are necessary to assist you in this complex part of the process.
What a Family Lawyer Does
A family attorney has the skill of explaining legal matters, litigation, negotiation, mediation, and empathy with their clients while remaining professional. These are some of the things that a family attorney does regularly:
Provide Legal Advice. The most important thing a family law team can do for you is provide legal advice. They can offer you advice on how to handle your case moving forward and assist you in understanding your legal rights and obligations.
Represent You in Court. A family attorney can represent you in court. They are able to draft and submit court documents, present evidence, question witnesses, and make arguments before the judge.
Negotiate Settlements.  Parties can use negotiation and settlement to settle many family law cases. A solicitor can negotiate with the other party or their lawyer to reach a fair and reasonable agreement. They can draft and review settlement agreements to ensure the protection of your rights.
Mediate Family Law Disputes. Mediation may sometimes be a better option than going to court. A lawyer can serve as a mediator to help you and the other party negotiate. Mediation can help you reach a mutually acceptable solution to your family law matter without a lengthy and expensive legal battle.
Provide Emotional Support. A family law issue can be emotionally and mentally taxing to deal with. Throughout the process, a family attorney can offer counselling and support on an emotional level. They can assist you in keeping your mind on your objectives while managing your emotions.
In summary, a family lawyer is a valuable resource for anyone who is experiencing family-related legal problems. They can assist you in your concerns regarding marriage, child custody, property division, divorce and separation, and adoption, among others.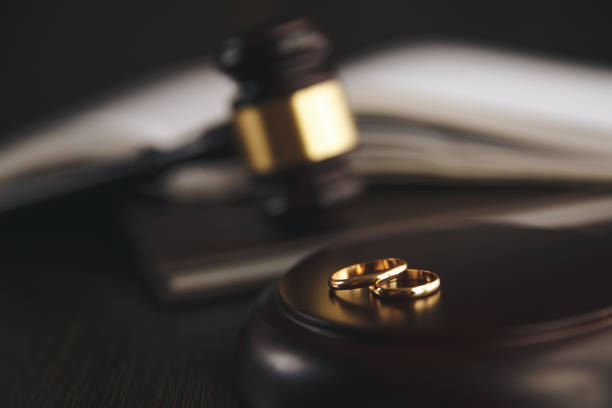 Choose the Best Family Lawyers
A family attorney can provide invaluable assistance if you are currently experiencing a family law issue in Australia. They can provide family law services, attend court with you, negotiate settlements, conduct family dispute resolution, and provide emotional support.
Don't hesitate to reach out to JB Solicitors. We are a team of qualified family lawyers ready to help you with your case. Let us discuss more on what we can do to resolve your family law issues.
Contact us our team of Sydney family lawyers today and book a jargon-free consultation.