Partner visa Schedule 3 is a list of criteria for people who want to apply for a partner visa. A partner visa enables the partner of an Australian permanent resident or eligible New Zealand citizen to live and work permanently in Australia. The visa applicant must be in a genuine and ongoing relationship with their Australian partner.
They must also meet other requirements such as health and character checks, to be eligible for a partner visa. Applicants can complete their health and character checks by going to doctors (for health checks) and completing a National Police Check (for character checks). However, how can the DHA assess a relationship's genuineness and credibility for the partner visa program?
Applicants who want to apply for an onshore partner visa (Subclass 820) must know what a partner visa Schedule 3 is. This is generally for non-citizen applicants who do not have a bridging visa. An applicant who meets the schedule 3 criteria can apply for an onshore partner visa rather than leaving Australia and applying for an partner visa offshore (Subclass 309 and 100).
Partner Visa Schedule 3 Criteria
The Migration Regulations 1994 establishes the legal framework for the Australian visa system. This includes partner visa requirements and criteria. Schedule 3 of the Migration Regulations 1994 specifies additional requirements that certain applicants seeking a partner visa in Australia must meet. The applicant must satisfy two provisions when dealing with Schedule 3. The applicant must:
Hold a diplomatic visa (Subclass 995) or a special purpose visa and have met detailed requirements found in Schedule 3002 when they entered Australia; and
Satisfy partner visa Schedule 3 criteria 3001, 3003, and 3004 (explained below). Applicants may be exempt from meeting these criteria if the Minister determines that there are compelling circumstances to do so.
Criteria 3001
Criterion 3001 states that the applicant must have lodged their visa application within 28 days after their last substantive visa has expired or the date they entered Australia illegally.
Criteria 3002
This criteria states that an applicant must file their subsequent visa application within 12 months from the day they cease to hold a substantive or criminal justice visa, or from when they entered Australia unlawfully.
Criteria 3003
Partner visa Schedule 3 criteria 3003 applies only if the applicant entered Australia illegally or without a valid entry permit. If this is the case, the applicant must meet certain requirements or conditions:
The applicant became an unlawful citizen or the holder of a non-substantive visa because of reasons that were beyond their control. (Any visa that is not a bridging visa, a criminal justice visa, or an enforcement visa is a substantive visa. Some examples of substantive visas are visitor visas, temporary short-skilled visas, or partner visas);
The Minister believes that there are compelling reasons for the grant of the applicant's substantive visa.
The applicant would have been eligible for an entry permit if they had applied prior to becoming an unlawful entrant. 
What are factors beyond an applicant's control? To determine this, there must be a causal connection between:
Outside factors; and
The applicant becoming the bearer of a non-substantive visa or an unauthorised non-citizen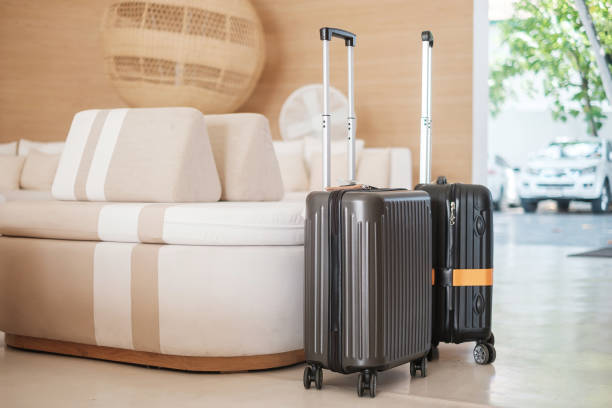 Criteria 3004
Partner visa Schedule 3 Criteria 3004 applies if the applicant entered Australia illegally and did not later receive a substantive visa. If this is the case, the applicant must:
Not be the holder of a substantive visa because of factors that are beyond their control
Have met the conditions of their previous entry permits/substantive visas and subsequent bridging visas.
Have been entitled to an partner visa onshore if the applicant had applied for the visa on the day they last held a substantive visa or the date the applicant entered Australia unlawfully.
Intend to comply with any conditions that apply to the onshore partner visa (if granted)
Be entitled to an entry permit or a further entry permit while they remained in Australia. This applies if the last valid visa the applicant had was a temporary visa.
Show that the last visa they held was a temporary visa. The relevant temporary visa must also not be subject to a condition that would grant the applicant an entry permit or further entry permit. 
Is It Possible To Waive Partner Visa Schedule 3?
It is possible to waive a Schedule 3 in certain circumstances for an applicant. The Department of Home Affairs (DHA) will assess an applicant's personal circumstances. This may include compelling reasons that can occur at any time after the date of the partner visa application up until a decision is made by the DHA. Such compelling reasons may include an applicant who:
Got into a car accident
Contracted an illness
Will be deprived of substantial mental, financial, and other types of support if the partner visa is not granted
Has an Australian child with their partner
What if the DHA Refuses To Waive Schedule 3 Requirements?
What happens if the DHA does not want to waive a partner visa Schedule 3 requirements? Ultimately, this can result in a visa refusal which can cause a lot of repercussions for the applicant. This may include:
Inability to enter Australia:

If your visa application is refused, you will not be permitted to enter Australia, and you will need to reapply for a visa if you wish to visit Australia in the future.

Financial loss:

Depending on the type of visa you applied for, you may have to pay a non-refundable visa application fee. If your application is refused, you will not be able to recover this fee.

Delayed travel plans:

If your visa application is refused close to the date of your intended travel, you may need to cancel or delay your travel plans, which can be costly and disruptive.

Impact on future visa applications:

If your visa application is refused, it can have an impact on your ability to apply for visas to other countries in the future. Some countries may ask about previous visa refusals on their visa application forms, which could affect your chances of being granted a visa.

Negative impact on immigration history:

A visa refusal can also have a negative impact on your immigration history and may affect your chances of being granted a visa in the future. It is important to be truthful and accurate in all visa applications to avoid any negative impact on your immigration history.

Importance of Seeking Legal Advice
We at JB Solicitors are aware of how complex and lengthy some visa applications are. This means that visa applicants should seek legal advice from our immigration lawyers.
Our legal knowledge of the immigration process can contribute to a successful and hassle-free visa application process. We can also help visa applicants who want to waive the Schedule 3 requirements for a partner visa.
Contact us today if you need any help regarding the partner visa Schedule 3.