Relocation cases family law Australia usually involve one parent moving their child overseas or to another state. However, the Federal Circuit and Family Court of Australia may also prevent parents from doing this, especially without the other parent's knowledge.
What Does the Family Law Act Say?
Courts may draft a relocation order which allows or prevents one parent from moving away from the non-relocating parent. The Family Law Act 1975 defines relocation as a person moving children to another town, state, or city. Parents may also reach an agreement when it comes to relocation and adjust accordingly. However, this is not always the case.
Just a Relationship Breakdown?
Most child relocation cases in family law Australia sometimes happen because of divorce and separation. Of course, relationships will turn sour after separation and the moving parent may not want the other parent to see their child anymore. However, there are a lot of compelling reasons when it comes to relocating. For instance, the moving parent may wish to:
Go home to have family support after the relationship breakdown
Find specific opportunities like better work or work promotion that will involve moving away
Maintain personal relations with a new partner who lives elsewhere
Move somewhere else with better quality of life
Change where the child lives for just causes like family violence
Have sole parental responsibility over children
Sole Parental Responsibility
Parents must team up and do what's best for their children even after separation. The Family Law Act states that the child's relationship with each parent should be healthy and meaningful. However, one parent may also have sole responsibility over children. This type of responsibility over a child enables the parent to make major long-term decisions for their children like:
What school they will go to
Decisions regarding their religious and cultural upbringing
Healthcare arrangements
Name changes
Living arrangements like the parent and the child's relocation
Future living arrangements
Why Relocation Cases in Family Law Australia Are Difficult
There's no midpoint in a relocation case where both may succeed in negotiating. For instance, Jerry and his wife Wanda both live in Sydney, but their relationship ended due to divorce. Jerry also has sole responsibility over his child and he wants his child to study in another city.
Hence, Jerry will move with his child to that city and the city also offers better work opportunities. Now, what happens to Wanda? Disheartened, she faces the possibility of difficult access arrangements for her child.
This includes difficulty in child contact especially if their original parenting arrangement was the child spending weekends with her. Is there a possibility for Wanda to contest Jerry's move? Read on to find out more.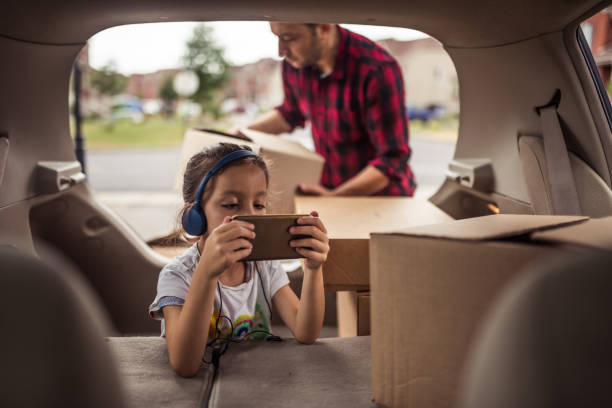 The Best Interests of the Child
Wanda seeks legal advice about options to stop her husband's move and how she can support her case. During a relocation case in family law in Australia, Courts will naturally consider the child's best interests. According to Section 60CC of the Family Law Act, the primary court considers the following for the best interests of the child.
The benefit of the child having a meaningful relationship with both of the child's parents
Need to protect the child from any type of abuse, neglect, or family violence
Relocation Orders
As mentioned, relocating parents may go to Court for relocation orders. Jerry then went to the court and applied for this order, however, he must prove that the proposed relocation is in the best interests of his child. Courts will less likely approve child relocation if it affects the contact with the other parent.
It is important to note that even though Jerry has sole responsibility, Wanda still has the right to access the child and maintain a relationship with the child. Moreover, the family court will look at other relevant factors and primary considerations regarding relocation cases in Australian family law like:
If the child has a meaningful relationship with the other parent and family members (grandparents, relatives, siblings, step-siblings, step-parents)
The child's opinions and views
Any effect that will change the child's circumstance, like separation from one parent due to the relocation
Each parent's ability to look after the child and their attitude and behaviour towards their responsibilities
Instances and the possibility of domestic violence
Lodged Apprehended Violence Orders (AVO)
Each parent's involvement in their child's life
Wanda's child was able to find comfort with the mother and was enjoying her time during weekends with the maternal grandmother. Furthermore, Wanda was also able to prove that she was a good mother since she goes above and beyond in parenting. Hence, Jerry's application for child relocation was denied.
Overseas Relocation
International relocation is where a child is taken overseas. While this is entirely possible, the relocating parent must still gain the other parent's consent. If the other parent does not consent to the move, he/she may also contact the Australian Passport Office and ask not to release a child's passport.
Relocation Cases Family Law in Australia: Case Example
In the case of Reckard & Chadwick (2020), Reckard (the father) and Chadwick (the mother) shared equal parental duties towards their child. At the time of their separation, Chadwick was pregnant with their second child and was constantly moving from town to town.
Both parents negotiated their parenting plans without court orders. Parenting plans are agreements where two parents can mutually decide on their child's living arrangements without the court's intervention. Reckard wanted their first child to spend some time with him by her wishes, and their second child to spend time with him on the weekends.
On the other hand, Chadwick wanted both of them to attend family dispute resolution. She also wanted the father to take a drug test. This is because the mother claimed that the father has a long history of using marijuana and alcohol abuse. If the father refrains from using these substances, risks will be lower for the children if they spend substantial and significant time with him. 
Family Court Findings
Courts also saw that both children maintained a meaningful relationship with both of their parents. Despite Reckard not wanting to disturb their agreement on equal shared parental responsibility, he doesn't want Chadwick to choose the location she wants to live in. Because of Reckard's work flexibility, the court concluded that the children spend their time with their father:
Each alternate weekend from 2 pm on Friday to 9 am on Monday in the first week
2 pm on Wednesday to 9 am on Friday in the second week
If the mother is living within 30 minutes or 30kms from where the father resides

Seeking Legal Advice With JB Solicitors
Relocation cases in family law in Australia usually involve a lengthy process and will get complicated if things get out of hand. Hence, JB Solicitors are here to ensure that the child's best interests are always followed. Indeed, court procedures are an option to settle these legal matters. However, letting the family court decide the outcome is expensive and can go on for months.
That's why parents must consider mediation to resolve relocation matters. Our meditation services can help parties reach an agreement that best suits their situation while still focusing on the child's best interests. JB Solicitors' family lawyerscan also provide expert legal advice about Austrlian family law matters and relocation cases in family law Australia.
Contact a family lawyer today.