Couples who want to divorce and who are living in Western Australia (WA) will eventually need a WA divorce kit application. Divorce signifies the legal end of a marriage and may include a court hearing and the filing of legal documents. Before separated couples decide to file for a divorce order they must meet divorce requirements as long as they:
Are separated for at least 12 months with no chances of resuming cohabitation.
Consider Australia as their home and have a long-term plan to stay there.
Obtained Australian citizenship by birth or ancestry.
Are granted Australian citizenship, making them citizens of Australia.
Living in Australia and have done so for the last 12 months prior to divorcing.
If ex-partners meet these requirements, they may go to the Family Court of Western Australia to file for a divorce. But, coming unprepared during a divorce may raise legal issues around parenting matters and financial matters. Hence, this article will set out pertinent information about a WA divorce kit and how the divorce and court process works.
The Family Court of Western Australia
Australia basically has two main family courts that handle family law matters. These are the Federal Circuit and Family Court of Australia (FCFCOA) and the Family Court of WA. Separating or divorcing couples may either apply for a divorce or settle other family law matters in either court. The Family Court of WA has jurisdiction over the following:
Making parenting orders in respect to children of unmarried parents; and
Determining financial disputes between unmarried parents.
Unmarried parents are referred to as de facto couples who have children. People in a de facto relationship are not married but live together on a genuine domestic basis. The FCFCOA may also deal with de facto financial cases under Section 39B of the Family Law Act 1975.
Divorce Application Contents
1. Sole or Joint Application for Divorce
Basically, this part contains the applicant's basic details. A spouse may either apply for a sole application, or both spouses apply for a joint application. If an applicant applies for a sole application, he/she must serve the approved documents to his ex-partner. Moreover, if there are children in the marriage, both spouses will need to attend a divorce hearing, regardless of the type of application used.
According to the Family Court of Western Australia the filing fee for a divorce application in 2022 is $990. Some couples are also entitled to a reduced fee of $330 if they are experiencing financial hardship.
2. Marriage Certificate Details and Separation Date
This part requires the spouse's marriage certificate details such as when and where the certificate was signed. Spouses may ask for an interpreter if the marriage certificate is not in English. Furthermore, this part contains questions about the couple's separation like:
When is the date of separation and did both couples regard the marriage as over?
Did both couples continue to live under the same roof but not as a married couple?
Is there a chance to reconcile and resume a married life?
Did both couples file the application two years after they were married?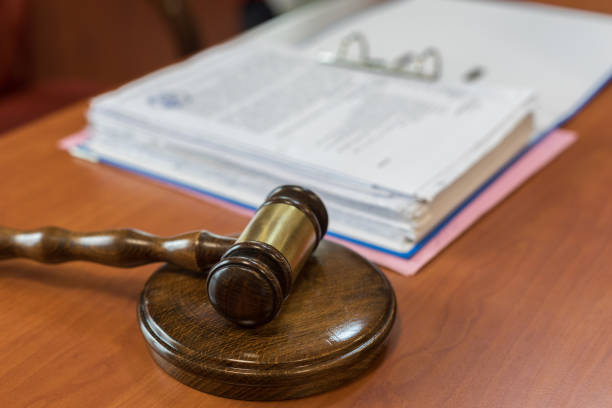 3. Other Court Documents, Cases, and Orders In Force
A WA divorce kit application will typically ask the applicant if there are any pending court cases. Some of these cases are about child support, family violence, child welfare, and any other family law matters. The application for divorce will also ask if there are orders in force such as:
Any other relevant family law orders
4. Children
A WA divorce kit application also includes matters related to children under 18. The application typically contains questions related to children such as:
Are there any minor children of the mother and the father?
Are the children treated as members of the family after the separation?
What are the basic details of the child or children
Who does the child live with?
What are the child's arrangements for their health and education?
Does the child receive financial support?
Do the parents plan to make any changes to the child's current arrangements?
How will each parent spend their time with their child?
How will each parent communicate with their child?
5. Affidavits
The purpose of affidavits is to convince courts of what orders parents want to seek. Affidavits should contain any pertinent information and evidence if parents want the court to grant a divorce. If parents want to draft a comprehensive affidavit, they may want to consider the following:
What kind of information the affiant (person making the affidavit) will include
If there are any necessary documents that can support the affidavit like additional affidavit material
How the affiant will briefly structure his/her affidavit
A family lawyer's advice since they are experienced with drafting affidavits for family law matters.
WA Divorce Kit: Family Court Considerations For Children
Family courts give due consideration to the children when separated parents want to apply for a WA divorce kit. Why? Children are put in a difficult situation when their parents separate or divorce. Some parents may tend to overlook their child's primary best interests which are:
The child's right to have a meaningful relationship with both parents and other significant people in their life
The child's right to be safe from the experience of violence, abuse, and neglect from any parent or any other person.
Children should have the right to develop and grow properly even if their parents divorce or separate. If parents follow their child's best interests, they perform better in school and better develop their emotional and mental state. Following the child's best interests will also define a parent's ability to care for a child.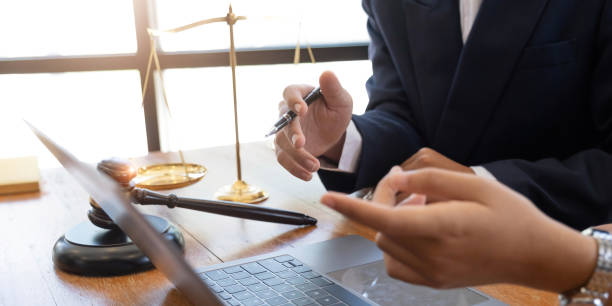 Alternative Dispute Resolution Methods
Courts will typically require disputed couples to go through alternative dispute resolution methods. This is because courts will want to see disputed couples make an effort to reach an agreement without their involvement on parenting and financial matters. Courts will only urge parties to attend court hearings as a last resort.
But, where can disputed couples go if they want to settle their divorce matters amicably? These disputed couples may consult with JB Solicitors if they want a cost-effective and efficient way of resolving family law matters. Our family lawyers possess the legal knowledge and experience to help clients through our mediation and arbitration services.
Contact us today for your divorce and separation matters.