Australia immigration law services can include a variety of legal services to help migrants to work, live or study in Australia. Australian immigration is an important topic. Australia is a country that has diverse cultures. It is an attractive option for many people from different parts of the globe.
You may be looking for options to study in Australia. In such cases Australia immigration law services that involve services to help you with student visa applications may be relevant. Alternatively, you may be looking for post-study work visas or for permanent residency in Australia.
In all these cases, you need Australia immigration law services that cater to your individual needs in order to help you reach desired outcomes. In this article we go over this topic in broad terms.
What Are Australia Immigration Law Services?
Which legal services fall under Australian immigration? What kinds of services do immigration lawyers offer? Broadly, lawyers can provide legal advice to help you understand the types of visas that are available to you.
They can assess your individual circumstances and advise on the best Australian visas that would be suitable for you. Moreover, lawyers can help you with the actual visa application itself. They can advise parties on the kinds of documents that are necessary to make the visa application. Maybe you require family visas or maybe you are skilled workers who need to understand the immigration system.
Often people wonder about the differences between Australia immigration law services and agency services. Migration agents cannot provide you with legal representation. For example, if you wish to appeal the decision of the Department of Home Affairs (DHA), you will require legal counsel to do so.
A lawyer can provide you with appeal related Australian immigration law services. Importantly, migration agents who do not have legal qualifications cannot advise in matters related to Judicial Review of applications.
How Can Australian Immigration Lawyers Help Me?
Both migration agents and immigration lawyers will need to be registered. Both migration agents and immigration lawyers can be licensed by the Office of the Migration Agents Registration Authority (see here).
But, as mentioned above, since immigration lawyers have a law degree, they can also represent clients in court if required. Since legal practitioners have a good understanding of policies, procedures and all applicable laws, they can provide you with the right advice for your matter.
Importantly, migration lawyers can identify any issues beforehand. After doing so, they can help address these issues. They can show the insight of understanding which questions to ask so as to identify any issues that may potentially arise in the future.
After uncovering and identifying these issues, experienced migration lawyers can help you with coming up with alternative options, addressing the existing issues or help you seek waivers where applicable.
Australia Immigration Law Services Based on Visa Type
Regardless of the type of visa you are applying for, leading lawyers can provide you with appropriate Australia immigration law services. For instance, if you are looking to apply for a subclass 485 visa after graduating, our lawyers can help you understand all requirements.
For more complicated visa streams like the global talent visa, it is very important to make sure that you fulfil all requirements and eligibility criteria. In such instances, it is necessary to speak with professional experts who can guide you through every step of the way.
In fact, even if you are overseas, you may need to make applications for permanent or temporary visas in Australia. For example, many students opt to complete their higher and tertiary education in Australia. In this instance, they will need to apply for student visas (subclass 500) from overseas before they can come and commence their studies in Australia.
In such cases, it is necessary for you to engage best immigration lawyers after doing some research. This is because many fraudulent professionals take advantage of young students who are eager to come and study in Australia. It is necessary to check if they are registered professionals who have the license to carry out all migration-related procedures legally.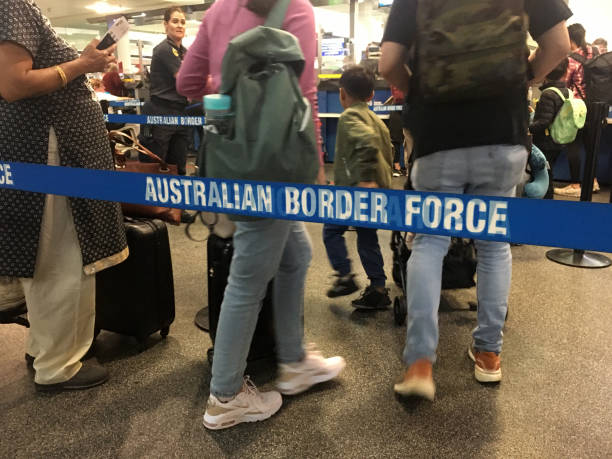 Seek Advice from Immigration Lawyers
At JB Solicitors, we have a team of expert lawyers who have the experience of providing market-leading advice that is tailored to the specific needs of the client. Our lawyers have a wealth of experience in dealing with a variety of matters.
Our team can also offer services across family law, family migration, property law, criminal law, commercial law or employment law among others.
If you wish to read more about the various topics under immigration law, check out our blog page on immigration law here. We also have blogs on other areas of law. Click on this link to view our blog page.
For more information or in case of any enquiries about the application process, do not hesitate to contact our friendly and experienced team.
Contact our team of leading experienced immigration lawyers today if you are seeking Australia immigration law services or immigration advice. For more information on humanitarian visas, permanent visas, protection visas or Australian citizenship, speak to our lawyers.